With smartphones and social media, do yoga teachers even need business cards? Are business cards still relevant in 2022?
Do business cards have marketing value or are they an unnecessary marketing expense? Plus, there's that environmental impact consideration, too.
Though you might think yoga business cards would be obsolete now, or at least heading in that direction, some business card companies say that's far from true.
Read on to learn why you need business cards as a yoga teacher. Plus, learn what you should put on them and how to use them to promote your yoga business.
Affiliate Links Disclosure: Naked Earth Yoga is reader-supported. When you buy through links on our site, we may earn an affiliate commission at no added cost to you. Thank you for reading. You can read the full privacy policy here.
Business Cards Remain a Cost-Effective Marketing Tool
When it comes to marketing dollars, business cards remain an affordable marketing tool. Yes, even in 2022.
It's easy enough to get your hands on inexpensive or cheap business cards, especially if you're on a budget.
Benefits of Having a Yoga Business Card
Here are some of the advantages of having business cards:
Look more professional
Positive impact + look organized and prepared
Makes it easier for someone to connect with you
Help you market and grow your yoga business
Easy to distribute
You can match them with your yoga business branding (e.g., colors, design) to create a unified marketing aesthetic
Consider Adding a QR Code on Your Business Card
A QR code (short for quick response) is one of those funky barcodes that contains information, such as a website link. Using your phone, you can scan a QR code and pop up embedded linked content.
So, as a yoga teacher, one idea might be to have a business card that features a QR code that pops up your Instagram or website on your prospective client's or student's phone when scanned.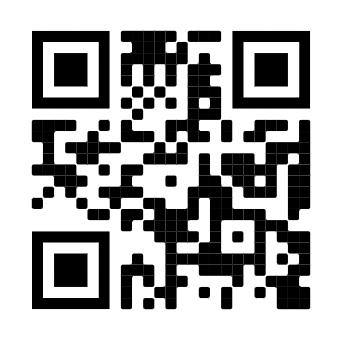 Avoid Common Business Card Mistakes
If you choose to buy business cards for your yoga business, be sure to avoid these common mistakes
✅Double and triple check spelling, numbers, and layout
✅Confirm that you've included critical contact details, like your phone number or website, and any social media details, like where to find you on Instagram
✅Use high-quality paper (if you're eco-conscious, opt for recycled paper)
✅Ensure the font size is legible and the information is easy to read
✅Don't overwhelm the reader; keep it simple. Use a QR code if it helps to simply the presentation.
Leave a comment below. I'd love to hear from you. Do you think yoga teacher business cards are still relevant today? Do you like giving out business cards or receiving them?