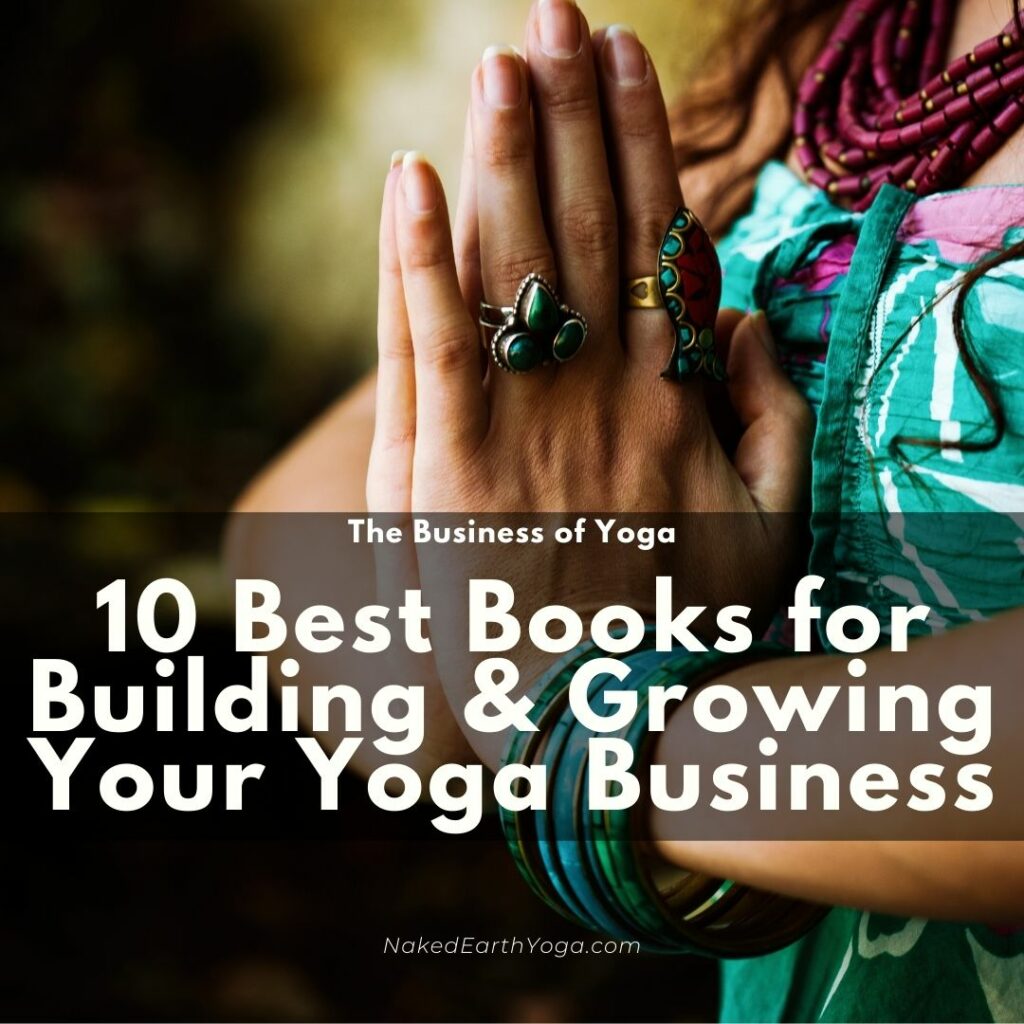 Are you ready to discover the best books for starting a yoga business?
Dreaming about starting a yoga business? Wanting to grow an existing yoga business? If so, keep reading here. You'll find 10 of the best books for building and growing a successful yoga business.
Teaching yoga is one thing, running a yoga business is another.
Affiliate Links Disclosure: Naked Earth Yoga is reader-supported. When you buy through links on our site, we may earn an affiliate commission at no added cost to you. Thank you for reading. You can read the full privacy policy here.
The outstanding books on the book list that follows will teach you business fundamentals, including the nuts and bolts of what you need to know to build, grow, and run a profitable yoga business.
For example, below you'll find some of the best books aimed at yoga teachers.
These books cover branding, marketing, designing a business plan, and business strategy. They can teach you how to develop or find your yoga niche. They can also help you learn how to track your progress, how to plan themed yoga classes, how to attract yoga students and yoga clients, and teach you the secrets of effective business leaders.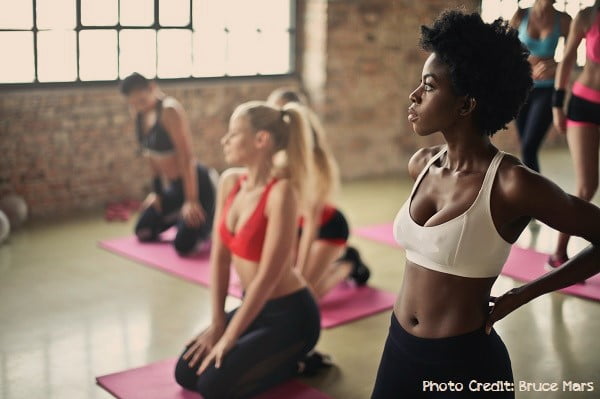 The Ultimate Business of Yoga Booklist for Starting and Growing Your Yoga Business
This booklist features 10+ of the best books for starting your yoga business. And helpful advice for teaching you how to grow your yoga career and business into a successful enterprise.
READ MORE: If you are interested in taking your yoga business to the next level online, be sure to read and bookmark The 10 Best Platforms for Teaching Yoga Online and 7 Ways to Make Money as a Yoga Teacher.
The Yoga Biz Books… The Best Books for Starting Your Yoga Business
This book by Lucas Rockwood is really a must. It is up-to-date and goes beyond the basics of running a yoga business. It's a sit down and read through type of book, or read sections as you go to grow or get unstuck with your yoga biz. If you follow me on Instagram, you probably already know that I highly recommend Lucas' book to yoga teachers.
This book by Amy Ippoliti offers the essentials, think nuts and bolts of the business of yoga teaching, for building a successful yoga career as a yoga teacher.
This book helps the yoga professional, yoga studio owner, and yoga entrepreneur understand the legal aspects and considerations surrounding running a yoga business.
A ultimate entrepreneurial guide for starting and running your own yoga business. This book is for the new yoga teacher or the seasoned yoga instructor who wants to learn how to run a business, including marketing and branding.
This book is great for yoga practitioners looking to build a yoga business. It will help you find your yoga voice, design yoga class themes, incorporate yoga philosophy, and teach effectively.
This guide speaks to health and wellness entrepreneurs, including yoga instructors, who are looking to finding out their niche and develop a client base.
If you want to open a yoga studio or dream about owning your own yoga studio, this book offers helpful perspective, considerations, and advice to successfully launch your business.
This book will help you figure out where to take your yoga after you've become a teacher. Do you want to find a job teaching at a yoga studio? Do you want to take your yoga career to the next level. This book by Yogi, Sage Rountree, offers insight that will help you teach successfully.
This book by Michelle Linane and Mark Stephens offers real and actionable advice for the yoga teacher looking to build a career out of their love of yoga.
This book will help you as a yoga entrepreneur discover and develop a growth mindset. The perspective and insights offered will help you thrive and succeed in your yoga business.
If you regularly read my blog, you might have already seen me recommend this book. It has some useful advice for looking at business growth and creating offers that will attract yoga clients and accelerate your business revenue.
While not a yoga specific book, this highly reviewed book on leadership can help you figure out how you can inspire others, including your yoga students. It can help you understand your own WHY and your students' WHY.
Share the Love – Pin, Retweet, Bookmark This Posts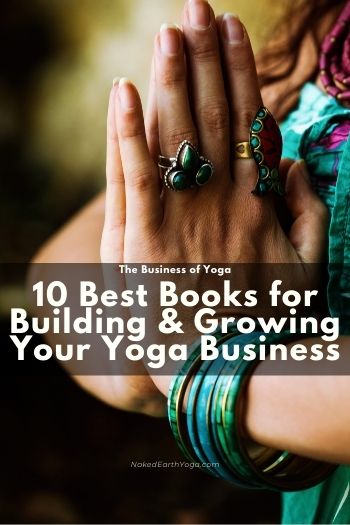 If this list of the best books for starting a yoga business was helpful to you, please consider sharing the love. Pin this. Retweet it. Bookmark it. Share it with your yoga friends. I really appreciate it. 😉
Follow me on Instagram
Let's connect. Come follow me on Instagram for yoga inspiration, yoga business tips and self-love inspo.
I'd love to hear your thoughts on these books. What are your favorite or best books for starting a yoga business?
Related Posts You May LOVE