Here's a simple overview of the ingredients you need to achieve your yoga business dream.
Becoming a yoga teacher may seem like a lofty goal. Not to mention then using those teaching skills and experiences and putting them to work building a yoga business.
However, the goal is totally doable. That is, if you're determined, ready to learn, and work hard at your dream.
Affiliate Links Disclosure: Naked Earth Yoga is reader-supported. When you buy through links on our site, we may earn an affiliate commission at no added cost to you. Thank you for reading. You can read the full privacy policy here.
What You Probably Didn't Learn in Your Yoga Teacher Training Program (YTT): yoga business skills & hacks
Yoga teacher training programs don't always teach you HOW to start a yoga business. Or how to turn your yoga dreams into a business reality.
For example, you might not have learned how to name your yoga classes so they are irresistible to yoga students.
But that's not necessarily a failure of any yoga teacher program. Learning tools, tricks, tips, and hacks to launching and growing a successful yoga business could easily be a course by itself. Learning marketing and how to leverage social media can also easily be courses of their own.
However, there are some basic ingredients to achieving your yoga business dream.
Let's dive into them.
The Basic Formula For Creating a Successful Yoga Business & Achieving Your Business Dream
First off, here's the basic formula — the basic ingredients — in a nutshell. Check out the diagram below.
1. Choose a Yoga Niche That You're Wild + Passionate About
Yep. That's a key to success right there. Picking the right niche for you.
If you have no clue where to start looking for the right niche, get your hands on my 50+ Business Niche Guide for Yoga Teachers.
2. Discover + Implement Business Marketing Hacks + Strategies
What? Marketing?
You signed up to teach yoga, not to be a marketing guru. Opps. Sorry, to break it to you, but you're going to have to invest in business marketing to achieve your goals.
There's just no way around it. Unless perhaps you're a super celebrity, or someone who already has a well established name, a mega influencer, or someone with tons of existing connections.
3. Invest in Your Own Personal + Professional Growth
Achieving yoga business success means that you're going to have to invest in your own personal and professional growth.
It's an ongoing process and learning curve.
Learning about yoga, business, or life doesn't ever stop. Actually, it can't. That is, if you want to grow a wildly successful business.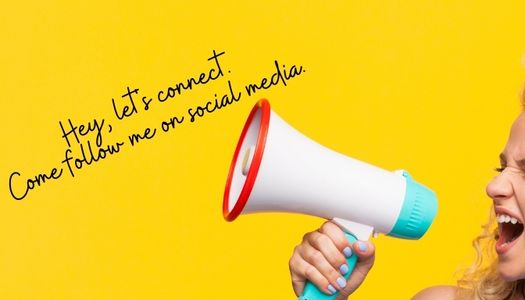 Drop a comment below. Share your thoughts.