If you're a yoga teacher, a blue yeti microphone is a great pick for your classes, podcasts, and online content creation.
There are so many microphones out there, that you could spend days researching and wading through your options. To save you some time, I decided to write this blog and tell you about why I love my Blue Yeti Microphone–and why I think Blue Yeti microphones could be a great pick for you.
Affiliate Links Disclosure: Naked Earth Yoga is reader-supported. When you buy through links on our site, we may earn an affiliate commission at no added cost to you. Thank you for reading. You can read the full privacy policy here.
First off, if you're looking for a wireless microphone system, definitely check out my previous post on The Most Popular Wireless Microphones for Yoga Teachers. Those featured sound options are fantastic pics for yoga classes, outside recordings, or interviews.
Why Choose Blue Yeti for Yoga classes and recording
As I've previously posted, you don't have to use any fancy equipment beyond your phone or a laptop for recording yoga classes. Or for creating podcast, or other online content, like YouTube Videos. However, if you want your audio to sound professional, you probably want to look into equipment.
Blue Yeti has a solid reputation in the microphone world. It's a popular pick among yoga teachers, podcasters, video streamers, gamers, and content creators.
Blue Yeti produces several different microphones. I have the Blue Yeti Nano and it's audio quality easily beats out most other options, such as built-in phone microphones.
I decided to buy the Blue Yeti because of the price point, features, and tons of outstanding product reviews. Some of these features include:
Legendary sound and professional-level recording and streaming
Onboard controls, so you can adjust the microphone easily
Pickup patterns
Compact size
Color choices
Visual appeal – It looks cool!
While Blue Yeti also offers so packages that include a microphone and headphones, I just went with the microphone. Mine did not come with a case, so I had to order that separately.
Alternative to a Wireless Microphone
If you've ever watched a yoga class video, you might have noticed a microphone on the ground. Some teachers use microphones like the Blue Yeti Nano, connect it to their recording equipment, like a laptop, and record classes.
I recently used mine on the mat when I was traveling. Even in crouched or low, sound-reducing positions on my yoga mat, the audio recording quality still sounded clear.
However, the better use of a Blue Yeti Nano is probably when you are stationary, like sitting at your computer recording yoga class content or podcasts. For wireless options, where you aren't close to your electronics or gear, consider a wireless set up.
LEARN MORE: Discover where you can offer yoga content and classes online in the Best Platforms for Teaching Yoga.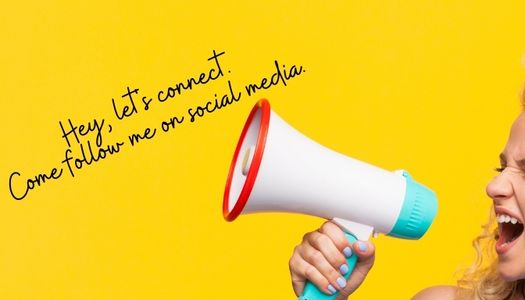 Do you have a favorite microphone? Or do you own any Blue Yeti products? If so, drop a note in the comments below and share what you like or don't like about Blue Yeti sound.