So, you're ready to invest in wireless microphones for your online yoga classes. What are the popular models? Which microphone systems have good reviews for recording and vlogging?
And which are easy for yoga teachers to use?
This list features three popular wireless microphone systems. These systems are compatible with popular recording devices. This includes iPhones. The reviews speak for themselves. Click on the images to read the reviews.
Also, these microphone systems are known for more professional sound quality, compared to using a computer or phone internal mic.
Affiliate Links Disclosure: Naked Earth Yoga is reader-supported. When you buy through links on our site, we may earn an affiliate commission at no added cost to you. Thank you for reading. You can read the full privacy policy here.
The Most Popular Wireless Microphones for Yoga Teachers
These are popular wireless microphones for vlogging and for yoga teachers.
With nearly 5000 positive reviews on Amazon, and a tried and true favorite by many yoga teachers, you can't go wrong with the Rode Wireless Go. If you are looking for a super lightweight and compact microphone with built-in omnidirectional condenser that offers quality sound, go for this set-up.
Well-Loved Features of the Rode Wireless Go:
Clip-on microphone or beltpack transmitter for lavalier
Broadcast-quality sound
Can last up to 7 hours on full battery charge
Portable lightweight and ultra-compact
Transmitter and receiver pair in seconds
ALSO GET THIS: To connect the Rode Wireless Go to Your iPhone for recording, you'll want to get your hands on a Patch Cable. It's the Rode SC7. It looks like this:
YOU'LL ALSO LIKELY NEED: A Lightning Adapter to attach the Rode Patch Cable to your iPhone. It looks like this:
What Else?
TAKE YOUR TECHNOLOGY TO THE NEXT LEVEL: Expand your wireless sound recording quality with a Rode Go PRO Lavalier Clip-On Microphone
The Rode Wireless GO II is the awesome upgrade to the Rode Wireless Go. It comes with two dual channel transmitters and features the ability to record up to 40 hours via internal memory. A perfect pick when you need to record an interview or feature two people in a video or vlog.
If you're looking for quality sound in a microphone system that works with your recording device at a lower price point, consider the Movo Edge. iPhone compatible and works for Vlogging and filming classes.
Features include:
2x Lavalier Microphone, 2x wireless transmitter with belt clip
Includes wireless receiver with a lightning connector
Comes with a hard case
Receiver plugs directly into your smartphone (works with iPhone – IOS)
1 year warranty
A wireless microphone system that can improve sound quality of classes for yoga teachers. Has super small and compact transmitters. While this is a popular system, this one may have a slightly higher learning curve and the battery life might not last as long as other microphone transmitter – receiver systems. You can charge everything within the case.
YOU'LL ALSO LIKELY NEED: A cable + a lightning cable to attach to your phone or recording device.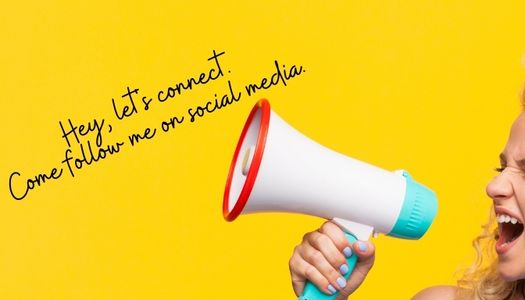 Drop a comment below. What are your favorite wireless microphones? What do you use or hope to use for your yoga classes?