How do you know if you should hire a yoga business coach? Hiring a business coach sounds like a trendy thing to do these days. It almost seems like a fad.
After all, it seems like everyone is a coach or is working with a coach to achieve some goal.
But is there actually something to it? Are there real, legit reasons to sign up for yoga biz coaching? If you're a yoga teacher or want to grow a yoga business or launch a yoga start up, is there value in hiring a yoga business coach? Is having a coach worth it?
I think, yes, absolutely! Hiring a coach to help you grow your yoga business or stand out as an industry expert in your niche is totally worth it.
I'm going to explain to you why in this blog post. Here, I'm going to outline 7 Reasons why you should hire a yoga business coach now.
Affiliate Links Disclosure: Naked Earth Yoga is reader-supported. When you buy through links on our site, we may earn an affiliate commission at no added cost to you. Thank you for reading. You can read the full privacy policy here.
7 Reasons Why You Need to Hire a Yoga Business Coach
First off, in full disclosure, let me tell you that I'm a business coach. I help business leaders and entrepreneurs find the courage, confidence, and tools they need to grow their businesses.
I also help yoga teachers and yogapreneurs who are passionate about growing a business or creating a sustainable income to get clarity on their business goals and dreams. You can learn more about my coaching services and what I offer here.
So, yes, I'm a bit biased.
However, if you follow my blog or follow me on social media, like on Instagram, you already know that I'm not going to sugar coat anything and I'm not going to try to sell you on something you don't need.
But I am going to tell you why I think YOU need a business coach.
I'm also going to tell you why I think hiring a coach is a valuable investment. And sure, I'd love you to work with me. But honestly, I think what ultimately matters is that you choose to work with someone. Someone who gets YOU and understands how to get you from Point A to Point B. And someone who has relatable experience and gets business. Someone who aligns with your values.
With all of this said, let's dive into the reasons why you need a yoga business coach. Yesterday.
YOU Need a Business Coach, Here's WHY
Hiring a business coach is an investment. It's an investment in yourself. And in your business.
Think of the investment like your investment in yoga teacher training (YTT). You wanted to become a yoga teacher, so you took the time to invest in yourself and in your future by paying a lot of money for a YTT program. Additionally, you invested money into your dream. You invested your life energy. AND you invested your precious time.
For a yogapreneur, having a coach can lead to faster business growth and success. A coach could help YOU make the jump between having a part-time yoga job to a full-time yoga career.
A coach is often an investment that pays for itself quickly.
Here are 7 of the reasons why hiring a business coach to launch, build, or grow your yoga business makes sense.
1. Business Strategy.
A yoga business coach can help you create your business strategy. A coach can help you get clear on your goals, refine your business pitch, create actionable plans, come up with strategies to achieve your goals, and help you with your marketing plan.
Did you know that a yoga biz coach can also help you stand out as a yoga teacher? Did you know that there are other ways to stand out, too?
DISCOVER MORE WAYS you can stand out as a yoga business owner in 7 Ways to Stand Out as a Yoga Teacher.
2. Pro-Advice and Experience.
A coach or yoga business mentor can help you navigate your business. Thanks to their wealth of knowledge and experience, including knowledge of the yoga industry, their perspective can help you make forward progress in your business faster.
3. Problem Solving.
A yoga business coach can help you, the yoga business owner, manage obstacles and challenges that come your way. A coach can help you handle the overwhelm that comes with running a business or launching a yoga start up. Additionally, a coach can help you avoid common pitfalls and advise you on how to pull yourself back up when you get stuck or pulled down into the weeds of running a biz.
4. To Keep You on Track.
A coach can offer support and hold you accountable. Effectively, a coach is like having someone on your side to push you toward achieving your business goals. Sure, you might think you can do everything yourself. However, a coach is having someone who reminds you of what you need to do. As well, a coach provides encouragement and cheerleader, especially during the challenging moments.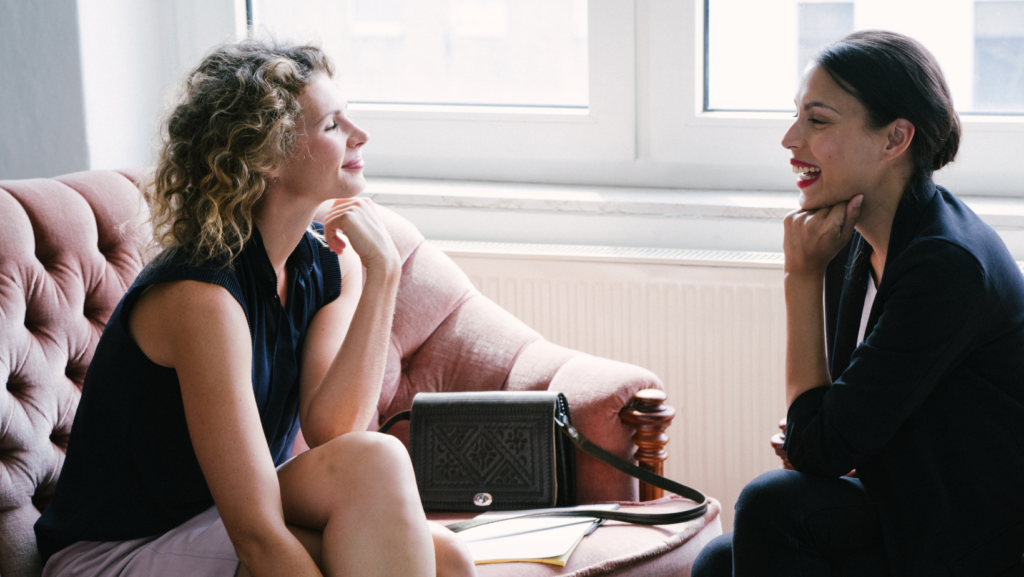 5. Personal Growth.
A yoga business coach can help shine light onto your blindspots. A coach can help you grow personally and professionally. For example, a coach can help you better understand yourself, help you identify your strengths and weaknesses, help you develop leadership skills and confidence, as well as help you overcome limiting beliefs.
6. Networking.
Hiring a coach can be an excellent way to grow your professional network. When you hire a coach, you might be invited to join a community of like-minded business owners or individuals who also work with the coach. As well, coaches sometimes offer webinars, workshops, or retreats that offer networking opportunities that can help you grow your business or expand your reach.
7. Save Time.
Hiring a yoga business coach can help you avoid a lot of mistakes and save mega time. Sure, a coach doesn't guarantee business success, but a coach can give you strategies and guidance that can help save you time, effort, and money. For example, a yoga business coach can tell you what you need to do after completing your yoga teacher training.
If you found this post helpful and would like to continue to support my work, please come follow me on Instagram.
Leave a Comment Below
Share your thoughts. What do you think about the idea of hiring a business coach?