Congratulations! You're a new yoga teacher! You're about to learn what you need to do after completing your yoga teacher training.
If you've just finished your yoga teacher training, right now is the perfect time to take advantage of the excitement and energy of it all to keep your yoga teaching dream moving forward.
Whether you are looking to teach yoga part-time, establish a full-time career, work at a studio or community center, or launch your own yoga business, this guide will help you hunker down and focus on the next steps that follow yoga teacher training (YTT).
Are you ready? Let's do this!
Affiliate Links Disclosure: Naked Earth Yoga is reader-supported. When you buy through links on our site, we may earn an affiliate commission at no added cost to you. Thank you for reading. You can read the full privacy policy here.
13 Things Yoga Teachers Need to Do After Yoga Teacher Graduation
You're about to learn the 13 things after a yoga teacher certification program that you should do ASAP if you are serious about growing a yoga business or putting your yoga teacher training diploma to work for you.
The 13 things you should seriously consider doing are presented in no particular order, but they are all highly recommended next steps.
1. Follow Your Fellow Yoga Teacher Graduates on Social Media
Don't underestimate the power of your yoga network and connections in launching your yoga career. If you haven't yet left your yoga teacher training school or retreat, be sure to get your classmates' contact information, including social media profiles, such as their Instagram or LinkedIn Profile. You never know how these connections might help you build or launch your career, or who might become your perfect, future retreat or workshop partner.
Read More: You might love reading… Why Yoga Teachers Need a LinkedIn Profile.
2. Get Organized Electronically
Set up folders, such as a Google Drive Folder, for your yoga files and records. For example, a yoga teacher certification folder is incredibly useful for keeping scanned copies or downloads of your diplomas, certificates, or other yoga credentials. It is also helpful for keeping track of yoga training course materials, course descriptions, downloads, handouts, tests or scores, and other training documentation.
You'll need access to copies of your certifications over the years for things like applying for training programs, yoga insurance, or even applying for yoga teaching jobs.
Of course, if you have received a paper certificate and also like to keep physical documentation for your records, be sure to create a folder or storage system for your yoga records.
Along with your folders, this is the perfect time to start thinking about creating a yoga business expense folder for the calendar year, which could come in handy at tax time.
3. Consider Registering with Yoga Alliance
I'm going to tell you right from the get-go that not all yoga teachers believe you must register with Yoga Alliance (YA). Registering with Yoga Alliance as a Yoga Teacher is optional. It does not make you a yoga teacher.
However, registration has perks. For example, if you graduated from a program offered by a YA registered school, some think you have more clout or a better training reputation right away. Some studios will only hire YA registered teachers. Yoga Alliance also has a directory in which you can be featured, along to access of other perks, like discounted yoga teacher insurance.
4. Start Thinking About Business Formalities
Depending on your local jurisdiction, state, or country, you may need to set up a business structure or get other licenses to operate your business. You may also want to do this to protect your personal assets, as well as to make your business seemingly more official.
You'll probably want to do your own homework on what's required in your area, reach out to a lawyer, secretary of state's office, or other relevant licensing bodies for guidance. You might also reach out to other yoga teachers in your area, not for legal advice, but perhaps for stories of been-there-done-that experience.
5. Buy a Yoga Liability Insurance Policy
Insurance protects you and your assets as a yoga teacher. Beyond having a policy in place for your own business, you'll likely need insurance if you want to work at a studio or community center, too.
You might be surprised to discover that yoga teacher insurance (liability insurance) isn't as expensive as you think, especially for the peace of mind it could offer you. Plus, policies are offered by many insurance companies. So, don't hestitate to your must do list after completing yoga teacher training.
Learn More: You might love reading… Where Can I Buy Yoga Teacher Insurance?
6. Build a Yoga Resume
If you want to work at a studio or get a yoga teaching job, you'll likely need to write a yoga resume. So, definitely take the time to do this while you're stoked about your new credential. Be sure to include your training details, like yoga teaching style, your yoga niche, your training dates, and any yoga affiliations.
7. Get CPR and First Aid Training Certification
Personally, I think this is so important. And not just for teaching yoga, but as humans who live and work in communities and have loved ones. Different certifications are available depending on geography, such as CPR + First Aid certification through the American Red Crross or the European First Aid Certificate.
You should be aware that this certification is not always a requirement of teaching yoga or having a yoga business. However, if you work at a gym, community center, or yoga studio, you might be asked for proof that you have some basic level of emergency medical training as a yoga teacher.
Want to learn more? Read Why Yoga Teachers Really Need CPR Training.
8. Start Teaching ASAP
Yoga teacher training is one thing. But there's nothing like teaching for real as the teacher. Start getting experience ASAP. There is no substitute for being in a physical classroom (or virtually teaching). And, don't let your fears or imposter syndrome stop you.
YES, if you graduated from a training program, you are likely totally ready to start teaching!
FEELING TOTALLY FREAKED OUT ABOUT TEACHING? Read More… 7 Ways You Can Overcome Yoga Teacher Imposter Syndrome.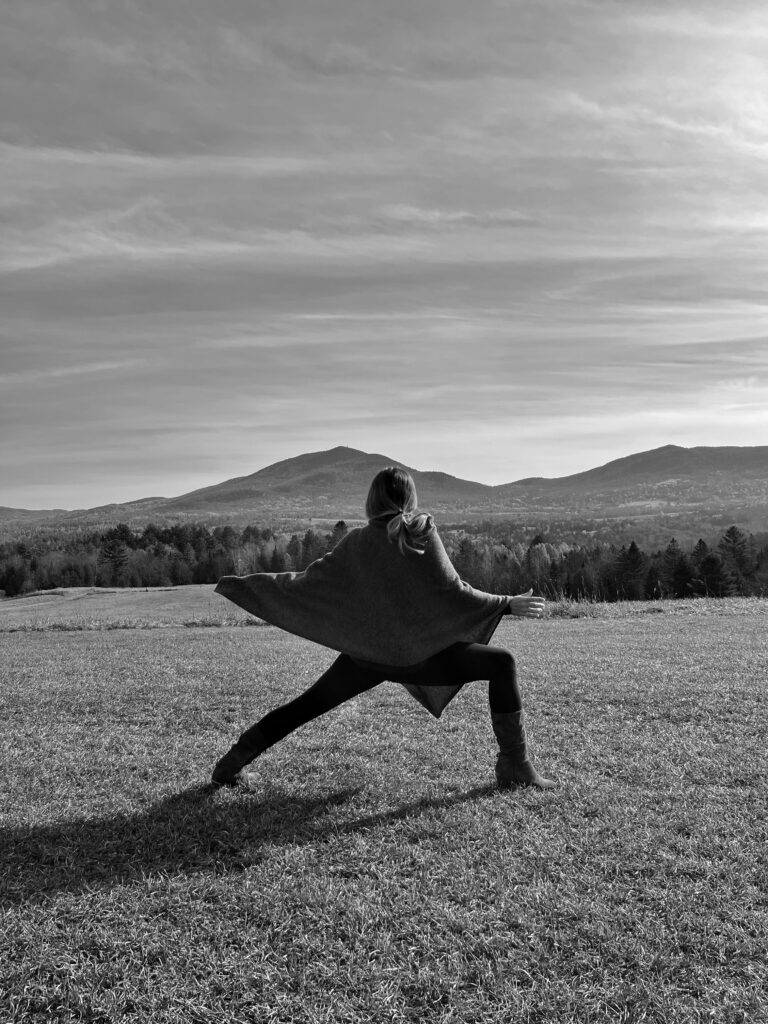 9. Build or Grow Your Online Presence
Now is the perfect time to build or expand your online presence. A must do do after completing yoga teacher training is establishing yourself on at least one social network or with a website. You need a place where you can promote your classes, direct your students and prospective clients, and also share your yoga insight.
You might want to also consider writing a yoga blog and/or including a blog on your website.
READ MORE: Why Yoga Teachers Need a Blog
10. Commit to Your Own Yoga Practice
This may feel like a tough thing to do, especially when you're short on time, but after yoga teacher training try to stay committed to your own yoga practice. Your own practice is not only useful for becoming a better, more experienced teacher, but also for your own mental health and well-being.
11. Create a Business Plan
After yoga teacher graduation, it's definitely the time to start creating a business plan. Necessarily, this planning includes thinking about your yoga niche, identifying your ideal students, rate setting, social media, budget, and marketing planning.
LEARN MORE: Read this… I think you'll love it… How to Identify Your Own Niche To Set Your Yoga Business Apart. Also check out my favorite little collection of yoga books.
12. Keep Learning
Your initial 200 hour (or 300 hr) yoga teacher training may be over, but the learning is just beginning. Keep taking yoga classes, attending yoga trainings or workshops, reading everything you can about yoga, such as yoga philosophy or anatomy, and learning about yoga business management. Also, now is the time to start thinking about yoga continuing education (CE), which you will likely have to document CE for yoga affiliations, such as Yoga Alliance.
OMG! OMG! You definitely have to read my Top 10+ List of Best Yoga Books for Yoga Teachers Who Want to Build a Business.
13. Keep it Real
Now that you're a yoga teacher graduate, it's time to begin developing your personal yoga style and teaching style. Keep it real. Stay authentically you. Teach from a place that connects with your own heart, wisdom, and philosophies. Connect with your students and design classes that allow you to express your uniqueness as a yoga teacher and incredible, inspiring human.
Follow me on Instagram and Share this Article
If you found this guide helpful, please consider sharing the love. And, of course, please come follow me on the social networks. You can find me on Instagram @NakedEarthYoga.
Drop a comment below
What do you recommend yoga instructors do after completing yoga teacher training?