If you are a yoga instructor, where do you look to buy yoga teacher insurance? What companies sell yoga teacher insurance?
Early on in my yoga teaching days, I knew buying yoga insurance through Yoga Alliance (a membership benefit) was an easy, quick coverage option. It was something you needed right from the start in building a yoga business. And, it was what all the cool yoga kids did. At least, it seemed so at the time.
Now that yoga has exploded in mainstream popularity, there are many options when it comes time to shop for yoga instructor insurance. There are lots of companies selling yoga insurance at competitive rates.
Affiliate Links Disclosure: Naked Earth Yoga is reader-supported. When you buy through links on our site, we may earn an affiliate commission at no added cost to you. Thank you for reading. You can read the full privacy policy here.
NOTE: This article is not legal advice. It is for informational and educational purposes only. Consult an attorney if you need answers to insurance or legal questions. For questions specific to your situation, contact your own lawyer.
Where to Buy Yoga Insurance
The list that follows contains the names of popular insurance companies or insurance brokers. These companies sell yoga teacher liability policies.
They are included in this list because they are popular in the yoga community and with Google Search.
Why are these yoga insurance options popular?
They are popular because the policies themselves are thought to offer good coverage. As well, many yogis rate the customer service as good. Some note that claims are handled well. Or the yoga insurance reviews are generally positive.
It's also possible these companies are popular among teachers because the companies are good at SEO marketing. Accordingly, their yoga insurance websites rank well on Google search, so they appear in your face in search engine results.
READ MORE: If you're curious how SEO marketing works and how you can use it to promote your yoga business like big biz does, be sure to read my post, How to Get Your Yoga Site to Rank Higher on Google.
Whatever the case, if you are in the market for yoga insurance, these are some company brands you will likely come across and may wish to consider.
Buying Yoga Insurance is Personal
Keep in mind, buying insurance is one of those personal things. Some people buy the first policy they see. Some people refuse to consider a policy because someone they knew had a bad experience. Still others prefer to closely evaluate all of their options.
And then there are others who, given their yoga niche, can only find a limited number of insurers to cover their activities. So, they really don't have much choice in providers or policies.
Only You Can Decide What Policy Is Right for Your Needs
Insurance companies offer different coverages. Sometimes you will see insurance advertised as yoga teacher liability insurance.
In case you were wondering, liability insurance "refers to an insurance product that provides an insured party with protection against claims resulting from injuries and damage to other people or property."
Comparison Shop
Do your homework and compare offerings. Ultimately, an insurance policy should give you peace of mind and help minimize the risk of any surprises as a yoga teacher.
As a note, remember cheap yoga insurance may save you money, but remember that cheaper isn't always better. The same goes with the most expensive yoga policy: the best yoga insurance isn't always the most expensive.
For example, an insurer may give you an upfront low-cost yoga policy quote, but then nail you with extra fees if you choose to pay monthly yoga insurance rates (or installments), instead of paying in full.
Yoga Alliance offers this convenient and detailed insurance comparison chart of several popular offerings. Think of this yoga sheet online as a useful reference. However, it's not a substitute for doing your own yoga insurance research.
Make sure you compare policies. Definitely shop around!
Questions To Ask before purchasing a Yoga Insurance policy (among others):
What does the policy cover?
Does it cover all of my yoga activities? (e.g., outside yoga, SUP yoga, etc.)
Will it cover yoga teaching online? (if you want to teach online and you're wondering do you need yoga insurance to teach online, be sure to ask the insurer what the policy covers)
What is the yoga teacher insurance cost?
Will the insurance policy automatically renew?
What do the yoga insurance reviews say about this particular yoga insurer?
How long does it take for the insurance policy to go into effect?
Does the insurance cover you out of your state, region, or country?
Yoga Insurance Providers
Here are some popular yoga insurance options for yoga teacher:
1. Alliant – Membership Perk Through Yoga Alliance
If you are a Registered Yoga Teacher (RYT) through Yoga Alliance, you are eligible to purchase professional and general liability insurance at special rates. It's a membership perk. This insurance is underwritten by Lloyds of London, which is an A+ rated company. You can learn more or sign up for it here.
Alliant offers:
liability insurance for part-time time self-employed/independent contractors – rates starting at $110/year
liability insurance for full-time self-employed/independent contractors: $125/year
coverage for online activities
coverage (with supplement) for certain yoga niches, like SUP Yoga or Aerial Yoga
Quick issuance of certificate of insurance (usually right away)
2. Philadelphia Insurance
You can find the benefit fact sheet here, which outlines coverages.
Philadelphia offers:
Comprehensive General Liability and Professional
Liability – limits to $2M each occurrence/$4M aggregate
(higher limits available)
Coverage available for the majority of yoga styles
Covers teaching at yoga retreats
May take a day to receive initial certificate of coverage

3. Yoga Journal (Teacher's Plus)
Offers instant online coverage and covers all styles of yoga. Read the Yoga Journal Liability Insurance Highlights.
Yoga Journal Teacher's Plus offers:
Instant online coverage
Part-time & full-time teacher coverage
Covers all styles of yoga
4. BeYogi Insurance
BeYogi insurance is another coverage option if you are in the market for insurance. You can read an overview and details sheet here.
Some of the highlights BeYogi offers:
Part-time rates ($159)
Full-time rates ($179)
Stolen equipment coverage
Identity protection
International Yoga Insurance
So, another consideration when it comes to yoga insurance….
Yoga insurance coverages that are available in one country may not be available in another country.
Additionally, a policy might not even cover you to teach in another country. For example, a UK yoga teacher insurance policy might not cover you if you up and move to Canada–or if you hold yoga retreats or yoga workshops outside of the United Kingdom.
If you teach yoga around the world, you might need to find out if an insurer offers yoga teachers insurance worldwide. As well, you might want to find out if there are geographical limits on a policy.
Share your thoughts? What company do you prefer to use for your yoga insurance needs? Why?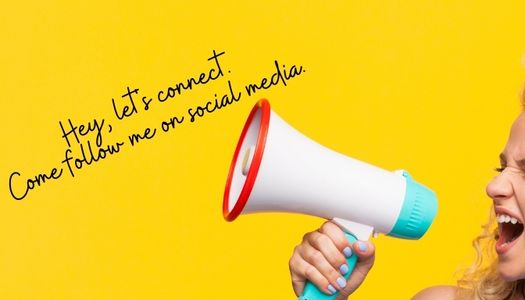 *This blog post is for informational purposes only. This is not legal advice, nor does it form any legal/attorney relationship of any kind. For questions specific to your situation, you should consult with your own lawyer.