Too old to become a yoga teacher? Think again.
If your dream is to become a yoga instructor, but you're wondering if it's too late, keep reading here.
It may come as a surprise, but you're really never too old to start training as a yoga teacher. The good news is it's never too late to start a new career or begin a business as a yoga instructor.
Affiliate Links Disclosure: Naked Earth Yoga is reader-supported. When you buy through links on our site, we may earn an affiliate commission at no added cost to you. Thank you for reading. You can read the full privacy policy here.
Am I Too Old to Teach Yoga? – My Story
Several years ago, sometime after finishing my yoga teacher training, I was really struggling with the question of whether to teach yoga.
You see, I had this dream of opening a small yoga studio is a rural community. I was serious enough about the dream that I began drafting a yoga business plan. I also began looking at rental spaces for a yoga school.
But there was also another unrelated dream brewing in my head, which involved extensive travel. Think digital nomad. I felt that I had to choose one path or the other. Picking one felt like it meant giving up on the other dream, and vice versa. Mentally, I was overthinking and overstressing. Trying to figure out which path to choose was anything but bliss. It was agony.
Am I Too Old to Become a Teacher?
Then one day, I decided to mention my struggle with my yoga teacher. Words I will forever remember rolled immediately off her tongue. You are never too old to teach yoga or open a yoga studio. You can do it when you're 70.
And right there, I found my answer to my struggle.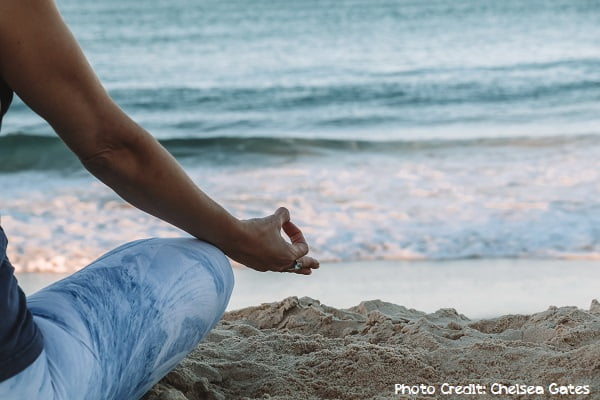 You are never too old to teach yoga, start a yoga business, or open a yoga studio.
If you are passionate about yoga and want to teach, go for it! Age, and its accompanying experience, wisdom, and perspective, can be an incredible asset for yoga teaching.
There is beauty and inexplicable value in one's life journey, which for yogis in their 40s, 50s, 60s, 70s, and beyond, can mean they often offer so much to other yogis of all ages. For example, life insight, compassion, empathy, and understanding, such as that gained through a lifetime of overcoming challenges and learning from relationships, loss, and healing.
Furthermore, age can also be an asset for older yoga instructors because they may be well poised for creating yoga businesses that encompass unique yoga niches.
For example, yoga instructors who understand, can relate to, or speak about the challenges of the aging body from their own experiences may attract niche followers and students. They might find tremendous success in offering classes or workshops tailored to their unique yoga audience, such as yoga poses for older men, yoga for menopause, yoga for arthritis, yoga for grief, yoga poses for elderly, or chair yoga.
Of course, instructor age is irrelevant when it comes to teaching yoga students. After all, as my grandmother would say, age is just a number. Accordingly, older yogi instructors need not ever feel limited to or cornered into teaching certain age groups or offering yoga classes, workshops, or themes aimed only at older students. There's enough space and opportunity in the growing yoga industry for everyone who seriously dreams about becoming a yoga instructor.
Never Too Old for Yoga – Yoga for Beginners
Even if today is the first day of your own personal yoga journey or you've just taken your first yoga class, it's not too late to set your eyes on getting your yoga instructor certification. There is no maximum age for yoga or for teaching yoga.
Whether you are starting yoga at 40, starting yoga in your 50s, or starting yoga at 60–or beyond, if your dream is to become a teacher, you aren't too old to achieve your teaching goal.
How to Become a Certified Yoga Instructor
To become a certified yoga teacher, look for a reputable yoga school (Registered Yoga School – RYS) that offers a 200 hour yoga instructor course which is approved by Yoga Alliance. Yoga Alliance is the largest nonprofit association that represents the yoga community and yoga teachers.
Upon graduation from a 200-hour yoga teacher program, you will be eligible to register with Yoga Alliance (YA) as a yoga teacher member. Yoga Alliance teachers are recognized in the United States and around the world as having gone through yoga teacher training and satisfied program requirements from a YA approved yoga school.
Share the Love – Pin This Post
Please share the love if you enjoyed this post. Share it. Tweet it. Pin it. I really appreciate it! 😉 I'd also love to hear your thoughts on age and teaching yoga. Drop a comment below.
Related Posts You May LOVE