How do some yogis build six figure yoga businesses, while others barely scrape by? What are the secrets, if any, for turning a yoga passion into a thriving and lucrative career?
Though it may not be easy, building a sustainable and high income producing yoga business is possible! If you want to make a lot of money with a yoga career, roll up your sleeves, grab some tea, and let's dive into figuring out how you can make your yoga dreams come true.
Affiliate Links Disclosure: Naked Earth Yoga is reader-supported. When you buy through links on our site, we may earn an affiliate commission at no added cost to you. Thank you for reading. You can read the full privacy policy here.
How to Make Money with a Yoga Business
You can do this! Yes, you can make money with your yoga business. Even lots of it, if you're willing to put in the effort and focus where it really counts.
Here's a short and sweet version of how your can work toward making six figures with your yoga business.
Oh, if you're worried that maybe it's too late in the game to start your yoga business, invest in a new career, or re-launch your brand, be sure to bookmark and come back to read Am I Too Old to Become a Yoga Teacher?
1. Determine Your Yoga Business Goals
You have to decide what you want. As in, you have to truly decide that you want to be a smashing yoga success story. This decision then involves shaping goals and aligning your business to reach that desired outcome.
There are lots of yoga instructors out there who want to teach and make money, but making real money is not a primary goal. Maybe that's because yoga is a side hustle or they view teaching yoga as a hobby.
However, if you want to make money, you have to think about your yoga business and money making goals in a different light.
And no, there's nothing wrong with keeping your yoga as a straightforward side gig. But if you want more and want to make more you'll want to determine your yoga business goals ASAP.
How much money do you want to make? Figuring out your yoga goals includes determining how much money you want to make. Sure, it might seem dreamy to say right now that you want to make $200K from your yoga business next year, when you're not making anywhere close to a full-time salary today, but if you want to find success as an entrepreneur, you've got to start somewhere and identify your goals.
Questions to Help Your Identify Your Yoga Business Goals
What are your real money goals?
Why did you become a yoga teacher?
What are your yoga teaching goals?
What's your mission?
Who are your target students, clients, and customers? — Who is your audience?
What are you selling your students — what's your image or brand?
How will you attract students, clients, and customers?
Do you have a website? Social media presence? Online teaching platform?
What are your marketing strengths and weaknesses?
What does a successful yoga business look like to you?
2. Immerse Yourself in Yoga Business Know-How & Resources
To build a successful yoga business, you'll want to immerse yourself in yoga business resources. This includes soaking up everything you can on the subject of launching a start-up yoga business and effectively running one.
Consider building your own resource library, and get your hands on these helpful guides:
🧘Secrets of the Six Figure Yoga Teacher
Get the book Secrets of the Six Figure Yoga Teacher by Cate Stillman (2021). You can get it in paperback or a Kindle version. It's a must resource for any yoga teacher wanting to take a new or established yoga career or biz to the next level.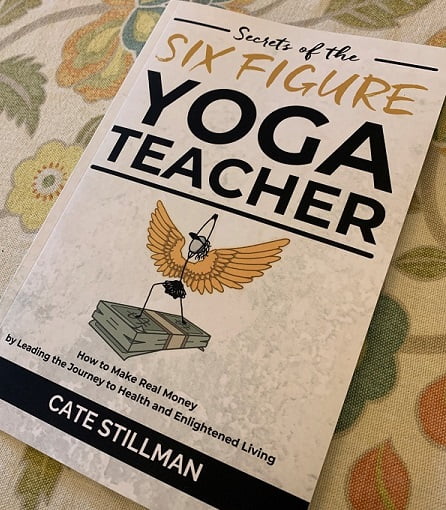 🧘 10 Best Books for Building and Growing Your Yoga Business
Ground yourself in yoga business knowledge with this informative and helpful list of 10 Best Books for Building & Growing Your Yoga Business. The resources on this yoga reading list will give you the knowledge and wisdom you need to launch, re-launch, or grow your existing yoga business.
3. Don't Go It Alone
While you may feel inclined to do everything yourself, don't think you have to do it all yourself. If fact, you probably don't want to do it all yourself. Getting help is a small price to pay for building a profitable yoga business.
For example, if website design isn't your thing, hire someone. If social media isn't your area of expertise, consider hiring a social media guru or consultant. Having help will free to focus up on areas that are your expertise.
Know Your Own Strengths
Having a 'team' behind you will help you find the confidence to keep going and find success, especially during moments of struggle or doubt. It will also help lighten your load, so that you have energy to keep plugging away on your dreams.
So, recognize your strengths and accept that you may need a little help in the areas where you are less strong. There's no shame in looking to others to help you build your dream.
4. Diversify Your Yoga Income Streams
To build your yoga empire, definitely look to diversify your income streams.
Avoid having all of your eggs in one basket. This means working to generate income from multiple revenue streams. For example, you might bring in money through yoga classes, yoga workshops, or writing yoga books or yoga guides. You might choose to teach yoga on multiple platforms online, rather than sticking to live, in-person, regional classes.
5. Trust the Process
Growing a sustainable and lucrative start-up business takes time.
Wouldn't it be nice to snap your figures and have a mind-blowing, successful, six-figures yoga business? Of course, right? Well, in all honesty, you're likely going to need to cultivate a hearty dose of patience. Rinse. And repeat.
However, if you stay the course, keep working at growing your business, attracting clients, personal growth, and business marketing, you'll be well positioned toward reaching your goals.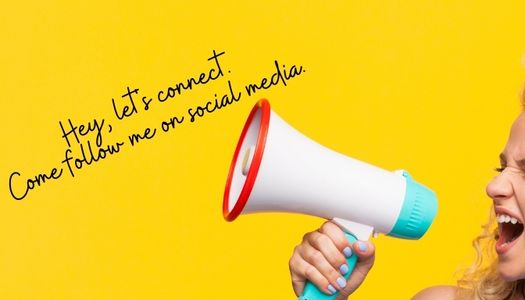 Share your thoughts on Building a 6 Figure Yoga Business. Drop a comment below. 😉