You're a yoga teacher. Or, so you hope to be soon, once you graduate from Yoga Teacher Training (YTT) and earn your yoga certificate.
And you're bright eyed and revved up, hoping to make a difference in lives. Teaching full-time or running a sustainable, successful yoga business would be icing on the yogi cake.
Yoga business marketing might not on your radar. Maybe it's actually the last thing on your mind right now.
But guess what? Now is the time to think about marketing and influencer marketing strategy of your yoga teaching business.
What is Influencer Marketing?
First off, what is influencer marketing.
Influencer marketing is leveraging social media in a way that uses influencers to help you grow your brand or biz. For example, getting an influencer or individual with a sizable following in your area or niche to endorse your business or product or mention it would be a form of influencer marketing.
It is also one of the best ways to grow your yoga business or yoga brand on social media. 
Why does Influencer Marketing Matter for Your Yoga Business
Influencer marketing is a big deal. It is an increasingly useful business growth strategy for start-ups or small businesses–even for new yoga teachers. Just imagine for a moment if your favorite celebrity or yoga guru did a shout out about your upcoming yoga retreat, online yoga class, or yoga blog. That could be a big deal, which could positively impact your bottom line.
Should You hire or Work with Influencers?
Leveraging an influencer's popularity is a valuable marketing strategy that can build your brand and bring traffic (and signups or sales) to your yoga business website or blog, social media page, or storefront.
Of course, collaborating with an influencer can help you shape your brand's image. So, if you choose to work with one as part of your business strategy, you'll want to choose the right one for your goals.
Some of the benefits of working with influencers
Working with the right influencers can help you:
Grow your brand
Build and offer quality, unique content that gets you noticed
Get eyes on your content and distribute your message
Free up your time, so you can focus on your yoga teaching or other aspects of business development
Collaboration can help you grow your network, for the long term
Hold Up a minute: When You Want to Be your Own Influencer
Wait a second. What if YOU want to be that influencer who grows your brand or biz? Sure, collaboration with established influencers is a powerful marketing tactic and strategy. However, you don't have to stop there.
If you're like many yoga lovers, you already have a social media presence. And you're probably trying to elevate it and grow your base of followers and social influence. By all means, you can leverage your own social media to elevate your own social media status as an influencer.
You can be that influencer.
Just like it's never too late to become a yoga instructor or launch a yoga biz, it's never too late to launch or grow your social media. You can be that influencer.
In fact, for many, they are, themselves, their yoga brand.
READ MORE: Learn how you can become a midlife influencer in How to Become a Midlife Blogger and Social Media Influencer.
Quick Tips to Becoming Your Own Influencer
Growing a yoga business takes effort, time, and resources. There's a huge learning curve, too, especially when it comes to learning the marketing ropes.
Here are some quick tips on how to become your own influencer for marketing your own yoga business.
Decide on which social media platforms you'll use to promote yourself, your brand, or your biz
Create those social media accounts
Post quality content regularly
Engage with your followers and people in your niche
Make efforts to stand out
Commit to ongoing education and self-investment
Keep in mind, in addition to leveraging other influencers to grow your brand or business, you can also hire help to grow your own personal influencer profile. You don't have to do everything alone. In fact, you may not want to!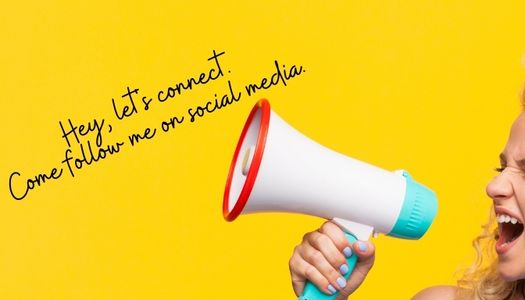 Leave your 2 Cents. What do you think? How have influencers helped you grow your own business?