As a new yoga teacher, there's a lot to consider when starting and growing your yoga business. There's so much room for possibility. And so much room for mistakes.
And trust me, every new business owner and yoga teacher makes mistakes.
While not all mistakes are bad, they can be costly. After all, mistakes are how lessons are learned. But some mistakes are easy to avoid.
Like business marketing mistakes.
If you want to save money, save time, and preserve your mind, let's take a look at three key business marketing mistakes and ways you can avoid them as a new yoga teacher and business owner.
This info isn't just for new teachers, either. It's also insightful perspective for experienced yoga teachers or yoga business owners who want to revive slow or stagnant business growth.
Let's go.
Affiliate Links Disclosure: Naked Earth Yoga is reader-supported. When you buy through links on our site, we may earn an affiliate commission at no added cost to you. Thank you for reading. You can read the full privacy policy here.
3 Business Marketing Mistakes to Avoid as a Yoga Teacher
It's one thing to worry about making teaching mistakes as a yoga teacher, like messing up cues or sequencing.
But it's another thing altogether to stress about making business mistakes, especially marketing mistakes.
When it comes to marketing your business, avoiding mistakes is critical. It's not just about the money, either. It's also about preserving your mind and keeping stress or anxiety low.
Get Noticed, Get More Students Faster
Obviously, when you have a new yoga business, you want to hit the ground running. You want students. And you want to start making money asap.
To be as effective as possible with your new yoga business, here are 3 mistakes to avoid:
1. Failing to Do Research
One epic marketing mistake new yoga teachers and entrepreneurs make is failing to do adequate research. You have to understand your market.
How to Avoid this Mistake: Do research. Do your homework. Understand your target audience and ideal students and clients.
Ask who is your ideal student? Rather than casting a generic and widespread marketing effort or campaign, and hoping to "catch" interested yoga students, your money and time is better served by first doing research and narrowing your marketing campaign.
You need to do research to know how and where to hone in your ideal students. For example, if you hope to teach children's yoga, you might want to market to parents in dad or mom groups. If you're going to put up posters in your community announcing your yoga offering, you'd want to put them up in areas where parents frequent.
If you're using social media, rather than playing the follow/unfollow game, be strategic about who you engage with–build brand awareness through an audience who is likely to be most interested in what you're offering. You'll save mega time this way, and get better results.
READ MORE: Why You Don't Need Thousands (or Millions) of Followers on Social Media or Instagram to Grow Your Yoga Business
2. Not Having a Yoga Niche
Sure, you can teach "general" yoga, but if you want to real pack your classes and grow your yoga brand, think early on about developing a niche.
Of course, if you're a seasoned teacher who wants to turn up the business volume, there's no time like the presence to develop a niche. It's never too late to establish a niche or create a new one. In fact, adapting and evolving in your business is an important skill–and will definitely help you avoid mistakes.
How to Avoid this Mistake: Figure out your niche! Easier said than done sometimes, but think about your interests, what you do on and off the mat, and what your heart and mind gravitate toward in your own yoga practice. That's a good starting point.
You can also discover a niche in my business niche guide, which you can download for free.
READ MORE: To find a yoga niche that is perfect for you and your business, grab a copy of my 50+ Yoga Business Ideas Guide.
3. Hesitating to Invest in Marketing
Of course, you want to be smart with your money, especially if you are in yoga business start-up mode, but avoiding investing in your biz marketing is a mistake.
How to Avoid this Mistake: Whatever you're currently investing in your marketing effort, invest more. If you're the DIY type, take that social media course. Buy that social media marketing or business strategy book. Hire part-time help to set up your social media page, hire a virtual assistant to make Pinterest Pins, or find someone on Fiverr to make you a superstar LinkedIn profile. And don't be afraid to set an advertising budget, even if it's small to start!
READ MORE: Enhance your commitment to investing in your own social media with my Free Instagram Content Planner for Your Yoga Business.
Want more yoga biz marketing tips?
Come find me and follow me on Instagram, where I post daily yoga inspiration and yoga business marketing tips to help you grow your yoga business.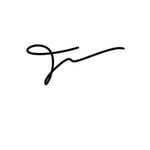 Share Your Thoughts
Leave a comment below and mention what you consider to be important marketing mistakes to avoid as a yoga teacher.