Thinking about whether you should hire a yoga virtual assistant isn't exactly the first thought that comes up when most people imagine their future yoga career.
Practice yoga. Check.
Affiliate Links Disclosure: Naked Earth Yoga is reader-supported. When you buy through links on our site, we may earn an affiliate commission at no added cost to you. Thank you for reading. You can read the full privacy policy here.
Buy a pro yoga mat. Check.
Get cute yoga tights. Yep, got 'em.
Complete a yoga teacher training certification. Done.
Start a yoga studio or yoga business. Working on it, right? Psst…don't be shy about screaming, "yes! I'm breathing life into my kick a$s yoga dream." If you feel hesitant about telling people about your yoga biz, definitely read 7 Ways to Get Over Imposter Syndrome.
Hiring help. Ugh…big mic drop. This little detail wasn't painted into the yoga dream business picture, at least not so soon.
Whether you're feeling overwhelmed with getting tasks done in your business or totally crushing it all, now might be the right time to hire a virtual assistant (VA).
Keep reading to find out if hiring a VA is worth it.
Why Hire a Virtual Assistant for Your Yoga Business
Hiring a virtual assistant for your business could make the difference between staying afloat and getting ahead.
If you are busy or overwhelmed planning your yoga classes, scheming up mind-blowing yoga sequences, teaching online or virtually, you might soon discover that you have little time actually left over to run your business.
For example, even after the teaching aspect, there's still social media to update and content creation and content planning to do. Plus, there are blogs to write, websites to update, class schedules to organize, and workshops + retreats to plan. And that's not everything. Of course, there is also that business marketing detail, like digital marketing and advertising. And let us not forget about accounting.
READ MORE: 7 Yoga Digital Marketing Tips to Help You Grow Your Yoga Business
Benefits of Hiring a Virtual Assistant
So, let's get straight to it. There are many benefits to having a virtual assistant to help you with your yoga business.
Some yoga bloggers, yoga influencers, and teachers hire virtual assistants to help with big tasks. Others hire them to help with smaller or more mundane aspects of running a business. Still others prefer to outsource projects that are beyond their immediate skill set or patience levels.
For example, a yoga teacher who thinks visibility on Pinterest could be good for yoga business might hire a part-time, project-based, or freelance virtual assistant to help build up a Pinterest account and make (tedious, to some) pins.
Biggest Advantages of Hiring a Virtual Assistant
Time. Frees up your time to focus on the aspects of your business that you love doing
Social Media. Virtual assistants can handle some or all aspects of social media, including creating accounts, writing profiles, updating and scheduling yoga posts, engaging with followers, and responding to DMs.
Content Creation. Virtual assistants can help you create content, whether that's creating Pins, editing photos, making YouTube videos or edits, improving SEO so your yoga website ranks better on Google
Copywriting. Virtual assistants can help you write copy for your blog, website, yoga store (like product descriptions), ghost writing projects or collaborations.
Bookkeeping. Yoga virtual assistants can help you organize your finances, such as updating your accounts and tracking down invoices. This is a big help come tax time.
Skillset. Virtual assistants often have skills that have taken years to refine; they can save you tons of time and free you from possible mistakes associated with a learning curve of learning new skills, such as SEO.
Affordable. Many start-ups, especially yogapreneurs or solopreneurs, don't like to spend money they don't have to. However, sometimes virtual assistance are surprisingly affordable and worth every penny.
Calm, Clarity + Peace. A virtual assistant can help give you peace of mind and free up your mind space, so you can focus, rest better, and pour your energy into being a Yoga CEO, without all of the anxiety, stress, or distractions of other aspects of your business.
When Should You Hire a Virtual Assistant
There's not an exact science to when you should hire a yoga virtual assistant. It might make sense to hire one when you start feeling maxed out. Or when you realize that you want to scale your yoga business, but feel stuck with the status quo.
Since a yoga assistant can give you a good return on investment (ROI), it might be worth experimenting with hiring one. Think of virtual assistant as "building your team."
Start with a small project that you'd like to get done sooner than later, and try one out. For example, if you don't yet have a professional profile on LinkedIn, now is the perfect time to set one up. Set a budget and hire a virtual assistant to do the job.
How to Hire a Virtual Assistant for Internet Marketing
Sometimes you have to spend money to make money. Truth. Hiring a virtual assistant is a business investment and can help you grow your business and build a scalable business.
Accordingly, here are some tips to help you hire virtual staff for your yoga business:
Decide on which tasks you want a virtual assistant to help
Be sure to interview prospective virtual assistants to ensure the right personality and fit for your project
Consider the long-term. While a VA could be great for one short-term project, don't be afraid to think long-term. Ask can I see myself working with this person for the long-term? Do they offer a range of skills?
Pro Tip: Start building a list of prospective virtual assistants. When you hear someone mention they've worked with an awesome virtual assistant take note. If you hear of a website or resource for hiring affordable VAs, scribble it down.
Where to Find a Virtual Assistant
Fiverr
Upwork
Facebook groups
Twitter
LinkedIn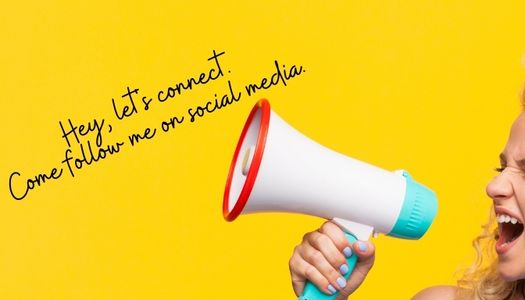 Leave a comment below. Do you work with a virtual assistant? When did you know it was time to hire a VA?