Want to pack your yoga classes? Whether you own a virtual yoga studio or physical yoga studio, these digital marketing tips can help you fill your classes and grow a wildly successful yoga business.
The key to success isn't necessarily working harder. Or offering so many weekly yoga classes that you burnout.
Instead, the key is to work smarter. And more efficiently.
You can do this by leveling up your digital marketing strategy. Putting your effort into powerful, strategic digital marketing for your yoga studio can get you the results you seek.
This article will shed light on useful and effective digital marketing yoga studio tips.
Are you ready?
Let's get your classes filled.
Affiliate Links Disclosure: Naked Earth Yoga is reader-supported. When you buy through links on our site, we may earn an affiliate commission at no added cost to you. Thank you for reading. You can read the full privacy policy here.
Digital marketing for yoga studio Tips
If you want to learn how to market yoga classes well and drive yoga sales, the best advice is to pour love into your digital marketing strategy.
Initially, you have to experiment with your efforts and marketing campaigns. You have to analyze analytics and results, and then pivot your strategy as needed.
Remember, the goal of your marketing efforts is to reach your ideal clients–the people you are meant to serve.
"Marketing and sales isn't about trying to persuade, coerce, or manipulate people into buying your services. It's about putting yourself out in front of, and offering your services to, those whom you are meant to serve—people who already need and are looking for your services.

Michael Port
And most importantly, remember, the key to how to market a yoga studio is to keep going and staying consistent on your marketing efforts until you get the results you want.
After all, this is the #1 secret to growing a yoga business.
The Best Yoga Digital Marketing Tips
Whether you have an online yoga studio or a brick and mortar yoga studio, digital marketing is essential.
Good marketing habits, like staying on top of marketing trends and staying aware of what your competition is doing, will help you grow your yoga business–and help you stand out in the yoga industry.
Don't worry if you're new at this online marketing thing. Entrepreneurs and yogapreneurs have to start somewhere! Here are some awesome digital marketing tips for beginners or more established yoga business owners.
1. Give Your Classes Catchy Names
Sure, you want yoga students to register for your classes because you're such an awesome teacher. Or because your classes are soooo good.
However, in this fast-paced digital culture, you can't underestimate the marketing effect of a class with a catchy name.
Let's be real. Here's a quick test: which of these two class titles makes you want to sign up for ASAP, without necessarily knowing more about the class, teacher, or yoga style: Sexy AF Yoga Sculpt or Afternoon Yoga?
Names that are catchy, sexy, fun, or provoke emotion sell. This doesn't just go for class titles. It also holds true for Instagram captions and yoga blog post titles.
READ MORE: How to Name Your Yoga Classes So They Sell Out FAST!
2. Diversify Your Content Creation Strategy
Don't just rely on one platform for getting the word out about your yoga studio or business offerings. For example, don't simply create a yoga website or blog and then kick back.
Even if your website or business blog is ranking high on Google Search right now, putting all of your eggs in one basket is risky. That's especially so, given how often there are algorithm changes and changing variables that are beyond your control.
So, if you are serious about promoting your yoga studio, you'll want to diversify your online presence and content creation strategy ASAP.
Examples of ways you diversify your content creation strategy:
Don't rely on just one social media platform;
If you use Instagram, be sure shake up your content use features that can help you promote your yoga studio, like making reels or using the link sticker (also grab my free Instagram content planner to help you with content ideas);
Grow your email list (yes, that's right, an old fashioned email list. Here's why yoga teachers need to build a list);
Repurpose social media content into content you own (e.g., take social media posts you've written and turn them into blog posts or features on your own website);
Collaborate with other yoga teachers, yoga influencers, and yoga bloggers
3. Go Live
Consider going live on social media or zoom. Give people the opportunity to get to know you and have an intimate look at the person behind the yoga brand. Live opportunities can help build trust with your audience and followers. This can help you fill your yoga classes and generate more studio revenue.
Examples of Ways You Could Go Live
Offer Live online Yoga Classes
Go live with Q+As
Do a live yoga studio tour
Go live and talk about various yoga postures or benefits of yoga
4. Collect Online Reviews
Don't fear reviews! Instead embrace them. Reviews are SO important for business growth. People rely on reviews for everything these days, including yoga class, yoga teacher, and yoga studio reviews. So, be sure your studio can be reviewed easily, such as Google Reviews or on Facebook. Reviews can help you fill your classes.
Examples of Ways You Could Use Online Reviews to Benefit Marketing strategy
Encourage your students to leave reviews
Quote positive reviews and testimonials on your yoga blog, website, and also on social media
Repurpose quotes as social media content (e.g., quote an anonymous review on a beautiful photo and post it as a caption or overlaw)
5. Look to Influencer Marketing
Influencer Marketing is a big digital marketing deal. Use influencer marketing to help you grow your yoga studio business.
LEARN MORE: Read Why Influencer Marketing Strategy Matters for Your Yoga Business.
Examples of Ways You Could Use Influencer Marketing to Grow Your Yoga Studio or Fill Your Classes:
Collaborate with influencers to promote your classes or special events, like retreats
Hire influencers to mention your studio
Seek out influencers who are already in your classes and see if they will write reviews of your studio, classes, or participate in a workshop with you
READ MORE: Are you, as a brand, already an influencer? Find out inWhat Type of Influencer Are You?
6. Get Visible
Yes, you need to promote your business. But it's also critical that you promote yourself! After all, you as the studio owner / yoga teacher are what makes that business tick.
Getting visible means leveraging the online landscape (and offline, too, of course) to create a self-promotion platform and opportunities for yourself. The more visible you are, the more eyes and attention will also land on your business.
Examples of Ways You Can Get Visible Online to Help you grow your biz:
Publish articles online
Contribute content to yoga blogs
Host your own podcast
Contribute to others' podcasts
Write your own online yoga blog
Get active on social media
Guest author posts or articles
Create your own YouTube channel
Appear in online interviews
Build a yoga community or online group
Mentor others
7. Become Your Own Digital Marketing Expert
Yeah, I get it. As a yoga teacher and yoga studio owner, you have a lot going on. While you can certainly outsource your digital marketing, hire a virtual assistant, or a marketing team, there's tremendous value in understanding for yourself digital marketing.
Take time to become your own digital marketing expert. How? Read everything you have time to read. Listen to digital marketing podcasts. Read yoga blogs, like the Business of Yoga Blog.
I highly recommend growing your own yoga library (real books or electronic) and taking time to learn from digital marketing experts.
Examples of Ways You Can Become a Digital Marketing Pro:
Read everything you can about Digital Marketing (e.g., marketing hacks, tricks, and tips)
Stay up on marketing trends
Subscribe to top digital marketing experts' YouTube channels or podcasts
Research, research, research
Join yoga business communities and ask for digital marketing recommendations for yoga studios (e.g., workshops, tips, marketing strategy ideas)
Attend digital marketing workshops and events for yoga teachers (or for businesses)
LEARN MORE: Read more about my digital marketing recommendations for yoga studios (reading list) in Books You Must Read.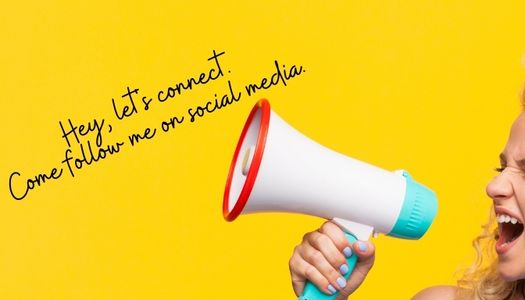 Leave a comment. I'd love to hear from you. What is your best yoga studio growth tip or hack?