Let's talk about donation based yoga classes.
Some yoga teachers offer donation or pay what you can classes. Others refuse to offer donation yoga or free yoga classes.
Whether to offer yoga by donation only, sliding scale, or for free is a personal decision. There are some pros and cons to donation based classes — for both teachers and students.
Keep reading here to learn more.
Affiliate Links Disclosure: Naked Earth Yoga is reader-supported. When you buy through links on our site, we may earn an affiliate commission at no added cost to you. Thank you for reading. You can read the full privacy policy here.
Are Donation Yoga Classes Worth It?
In my many years of practicing or teaching yoga, I have taken and offered donation-based yoga classes.
I've attended some pretty amazing "by suggested donation" classes and workshops. I've also attended some that were less than stellar.
My own personal view is that donation only, discounted, or free yoga classes doesn't necessarily relate to quality of yoga instruction.
Sure, I remember thinking at least once during a donation class, maybe you really do get what you pay for, but then I remembered my other past incredible "donation" experiences.
Hey, it's also true that I've paid $40 for a class that was meh. And $6 for a yoga class that was OMG, great!
If a donation only class is worth it, it usually comes down to one thing: the teacher. A good teacher is probably going to be a good teacher and offer a good class, regardless of "donation" class signage.
How do you find free or donation based yoga classes?
You can Google "donation based yoga near me" (when in NYC, I've found some really cool yoga opportunities by Googling "donation based yoga NYC", like a lovely charity class in a gorgeous cathedral near Union Square).
Join Facebook yoga groups
Check out local event calendars, like Eventbrite or Meetup.
Ask at your local yoga studio about upcoming classes or community benefit yoga classes
Follow new yoga teachers online – many offer free first classes or donation classes
Check out old fashioned bulletin boards at your favorite coffee shops, bio stores or co-ops, community centers, or libraries
Yoga Teachers: Should You Teach Free Yoga Classes?
Some people are highly critical of free yoga classes. For example, there are yogis who believe that you should never give away free yoga classes. One view is that free yoga classes encourage the "I want everything for free culture." Another view is that free yoga classes do a disservice to the profession. It's claimed that free classes threaten fair wages for work performed by yoga teachers.
Similar views are found in the writing community about giving away free writing. There are some writers who believe that offering free writing services or undercharging for writing negatively impacts the entire writing community. For example, one argument is that writing free content for non-paying markets or publications affects all writers' livable wages.
If you are wondering if you should offer a free yoga class, be sure to read my previous yoga business blog post about teaching for free.
READ MORE: Should You Teach Free Yoga Classes?
Benefits of Donation based Yoga Classes
Pay by donation yoga classes can potentially benefit yoga teachers and yoga students. Of course, not all agree. However, these are some of the commonly cited advantages of donation or pay what you can yoga classes:
Gives new yoga teachers an opportunity to gain yoga teaching experience and build confidence.
Can help a yoga teacher or yoga student get noticed or gain visibility in the community (think marketing opportunity)
Can raise money for charities or non-profit causes.
Perception: some students may view a teacher as more authentic, caring, or giving because they offer donation-based classes.
Makes yoga more accessible to all income levels, including the unemployed, underemployed, underprivileged, or homeless.
Cons of a Donation Based Yoga Class
Perception: Some people think you get what you pay for – or think a teacher is less qualified if they are offering a donation-based class.
Sometimes scheduled at inconvenient times.
Some in yoga community disagree with offering them, or discounted, or free classes.
Location might less than ideal for some (e.g., local parks, cement-block classrooms, or community center or church basements).
Tips on How to Organize a Pay by Donation Yoga Class
If you are planning to organize a free or pay by donation only yoga class, here are some tips to help you fill your class:
Write an interesting, donation based yoga class description – don't be afraid to add personality to it!
Think digital marketing to promote your class. Even if it's by donation, you'll still want to promote your class online, via blogs, social media, email marketing, or groups. Why? So it brings in some money (whether that's for a cause, to cover overhead, or to pay for your gas so you can get home after class).
If you're offering an online donation yoga class, choose a user friendly teaching platform.
For ongoing free or donation only online classes, or for a virtual free yoga studio (or a donation based yoga studio) consider using a platform, such as Patreon, that allows your students to subscribe and pay what they can monthly.
Offer a "suggested donation" amount. This can help demystify what is a "reasonable" donation. For some, making a donation is stressful and a quantified suggestion can help.
How Much Should You Donate?
Honestly, I often don't know what to pay during donation-based classes. Sometimes, I actually feel uncomfortable afterwards. I've been known to wonder should I have paid more? Was that enough money for the donation?
Ultimately, the amount you choose to donate comes down to you and what you feel most comfortable paying. If you are attending the yoga class because you can only afford to pay $5, then pay five bucks! If your budget doesn't allow you to spend more than $10, don't pay $20.
In general, I consider location and the class when I decide on the amount to contribute. For example, at a donation class in NYC, I might offer a higher amount to the yoga teacher than a donation-based class in rural Maine, simply because of cost of living.
However, a donation-based class that is specifically for a cause might get a larger donation or the same amount
In most places and for most classes, I think a donation in the range of $5-$20 is reasonable. Other yoga teachers suggest similar ranges, too, such as Emily, who offers online donation-based yoga classes and suggests a range of $8-$20.
A larger donation might be more appropriate depending on the event, such as a half-day yoga workshop (often such events will specify a suggested donation)
What Do Yoga Teachers Do with "Donations" From Suggested Donation or Pay What You Can Classes?
Sometimes donations from donation based yoga classes go to support a charity or non-profit cause. Sometimes the money earned goes directly to a yoga studio or into a yoga teacher's pocket. For example, donations can cover studio overhead, rental space rates, or pay for a babysitter so the teacher can teach.
Alternatives to Free Yoga or Donation Classes
Sliding Scale Membership
Discount punch cards / passes
Volunteer programs
Case-by-case consideration
Referral or Bring a Friend Programs
Some yoga teachers choose to balance the paid/unpaid class dilemma, by offering a certain number of free or donation only classes per calendar year. For example, a yoga teacher might offer 5 free classes a year as part of yoga "service". Others (or studios) might offer one monthly, donation-based community yoga class on a recurring basis.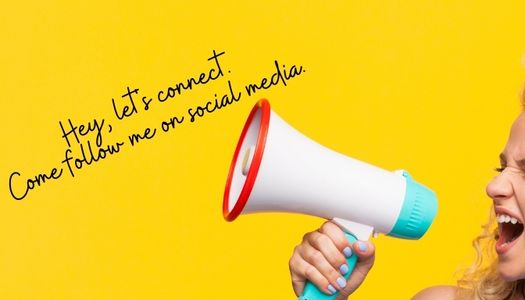 Comment: I'd love to hear from you. So, please drop a comment and share your thoughts.