If you're a yoga teacher trying to start, launch, or grow a yoga business or yoga startup, opening up yet another social media account might be the last thing on your mind. However, Meta's Twitter rival, Threads, might just be for you.
Threads might just help you grow your yoga business. It might help you get closer to the wild yoga business success story you are trying to create for yourself.
Threads was released on July 5th. In the first few hours of its launch, it already had millions of signups.
Affiliate Links Disclosure: Naked Earth Yoga is reader-supported. When you buy through links on our site, we may earn an affiliate commission at no added cost to you. Thank you for reading. You can read the full privacy policy here.
Why Yoga Teachers Should Signup for Meta's Threads
Honestly, as a yoga teacher, the founder of The Yoga Startup, and entrepreneur who wears several other hats, I really don't have time to be active on another social media platform.
Twitter seems okay for me as is, although I did jump on the Mastodon thing when that Twitter alternative first launched. However, when I heard about Meta's Threads, I did take the leap. I opened a profile. It was easy and quick because I already have an Instagram account for my business.
The Benefits of Meta's Threads for Yoga Teachers
So, even if you're pressed for time as a yoga teacher, here are several reasons why you might benefit from Meta's Threads.
Easy of creating a Threads Profile, especially if you are already on Instagram
Slick design + slick feed
Similar to Twitter, so learning curve isn't out of control
Arguably less cluttered than Twitter
Another opportunity to increase reach as a yoga teacher
Brand visibility: capture new interest in your yoga services and attract new ideal clients
Build a yoga community
Increase your yoga teacher credibility within the yoga industry
Microblogging is still popular and a great tool for marketing your yoga biz
Another tool to help yoga teachers grow a yoga business into a successful career
Allows more opportunities for content creation, repurposing, or sharing content.
YOU MIGHT ALSO LIKE: 7 Ways to Stand Out as A Yoga Teacher in Your Community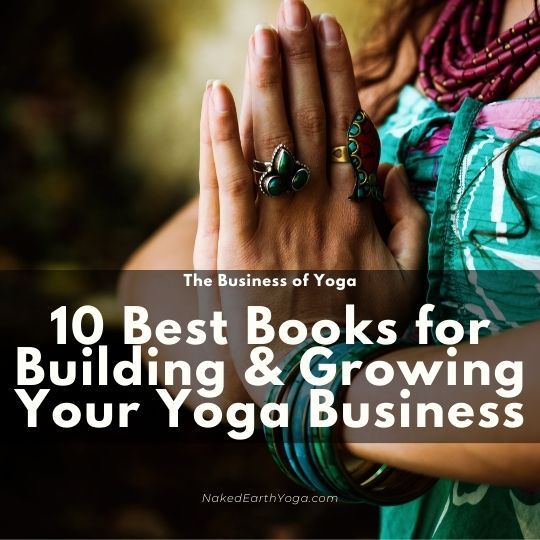 The Disadvantages of Threads for Yoga Teachers
Until I spend more time on Threads, besides the time factor, the only other disadvantage I can tell you is what I've read so far. It's that if you want to permanently delete your Threads profile, you can't — unless you also want to delete your IG account. Not. Going. To. Do. That.
Apparently though, you can deactivate the account without deleting your Instagram.
Disadvantages:
Time Suck Factor
Another Social Media Space That Requires Energy, Time, Commitment to Update and Maintain
Can't delete your Threads Profile without deleting your Instagram Account (although apparently you can deactivate the account temporarily)
YOU MIGHT ALSO LIKE: How AI Can Help Yoga Teachers with Time Management
Hey, Follow Me
If you found this post helpful, come follow me on Instagram. I'd love to connect with you.
-jules