If you love reading blogs, you'll love this top 25 list of yoga blogs to follow in 2022.
Occasionally, there's talk that blogging is dying or dead. That idea seems to come from the growing popularity of social media platforms, like Instagram, which cater to short-attention spans and time crunched readers.
But really, this belief couldn't be further from the truth. Blogs are still very much alive in 2022. They are especially relevant for content marketing and strategic blogging to provide consumer education.
As more yoga teachers shift to online teaching thanks to the Covid-19 Pandemic, yoga blogs now play a powerful role in building yoga class and brand awareness. If you have a yoga business, there are some pretty convincing reasons why you should launch a blog.
And if you didn't already know, yoga influencers who blog or yoga bloggers who are influencers… well, that's a big deal, too, however you look at it. 😉
Now about those top 25 blogs….
Let's get down to business and check out the list.
Affiliate Links Disclosure: Naked Earth Yoga is reader-supported. When you buy through links on our site, we may earn an affiliate commission at no added cost to you. Thank you for reading. You can read the full privacy policy here.
The Best 25 Yoga Blogs of the Year
Get your trigger finger ready to bookmark this page. You're going to want to refer back to this blog list, again and again.
There are soooo many amazing blogs and bloggers on this list. These yoga blogs can help you grow your yoga practice, yoga knowledge, yoga business, or simply provide mega yoga lifestyle inspiration.
A keeper for sure. If you don't already read or subscribe to Elephant Journal, this is definitely one yoga lifestyle blog to follow. Elephant Journal features beautiful inspiration and posts on every topic imaginable, from yoga to relationships, wellness and spirituality (and more).
Jason's blog is packed with yoga education, including yoga sequences and tips for yoga teachers. A definite can't miss if you are looking to expand your yoga knowledge.
Cate Stillman's blog offers insightful posts about health, healing, nutrition, yoga, and other important conversations, like mindset. Be sure to bookmark this blog.
Yoga Journal's blog offers juicy yoga inspiration. Find posts on yoga lifestyle topics ranging from Ayurveda to astrology, yoga sequences, to yoga fashion and more. Definitely worth a peek.
There's something so inviting about this blog. Perhaps it's Rona's color palette, blog images, or subject themes, like meditation or tantra self-love experiences, but this is definitely a yoga blog you should bookmark.
Rachel Brathen's blog is crammed with delightful yoga inspiration, including blog posts on self-worth, astrology, and food. A can't miss, for sure.
If you're a yogini or yogi who loves running, you'll definitely want to follow the adventures of trail runner, yoga teacher, foodie, and jet-setter, Skyrunning Girl. She's also a contributor to this blog, and she's often featured on Naked Earth Yoga's Instagram page.
A yoga blog that caters to male yogis and men. It features useful blog posts, such as how to benefit from cardio and yoga. An especially good blog to start with for men who are apprehensive about the benefits of yoga.
There's a little of everything yoga and yoga lifestyle on this blog, from posts on mindfulness to health and wellness. It's easy to spend a lot of time reading here. Definitely bookmark this website.
Another blog for people who love running and yoga, this blog provides training and nutrition tips to maximize overall fitness and health.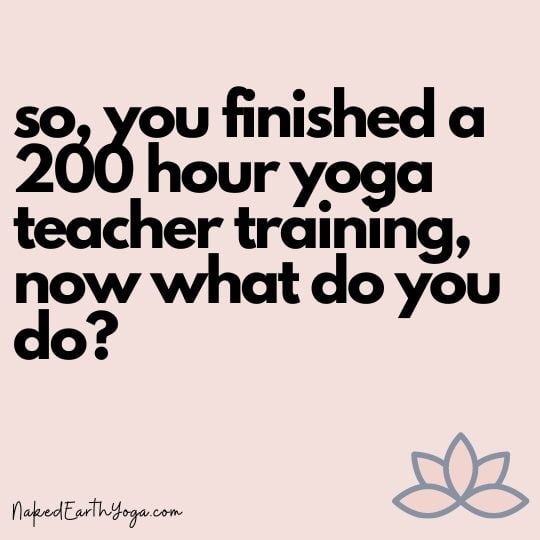 This New Zealand based blog is packed with awesome yoga content. Over 1,000 articles to be exact. A must bookmark.
Kayla's blog is totally worth checking out. It features some great yoga specific blog posts, but also covers topics like self-care, wellness, and journaling.
Alo's blog is mega packed with yoga inspiration, including posts on mindfulness, yoga news, and nutrition ideas. Another blog worth checking out if you need some fresh yoga reads.
Whether this blog talks about letting go of expectations, body acceptance, or yoga practice, there is something on this blog worth reading. Definitely add this blog to your reading list.
An educational yoga blog that offers insightful posts for changing times, changing bodies, and aging. Whether you're a yoga teacher or yoga student, there is something on this blog that can help you grow and flow.
A blog overflowing with useful information, not just about yoga, meditation, and yoga lifestyle, but also like yogis might want to know about, such as bitcoin. Check it out.
This blog is simple in presentation, but loaded with lovely blog posts from yoga inspiration to nutrition. The posts might just reel you in, so check it out.
A lifestyle, yoga, wellness, inspiration, and travel blog, this site features inviting and educational posts that will keep you busy reading. Save this blog.
You don't have to be an Ashtanga fan to appreciate Kino MacGregor's blog. It features thoughtful and educational posts that can help you grow both as a human and a lifelong yoga student.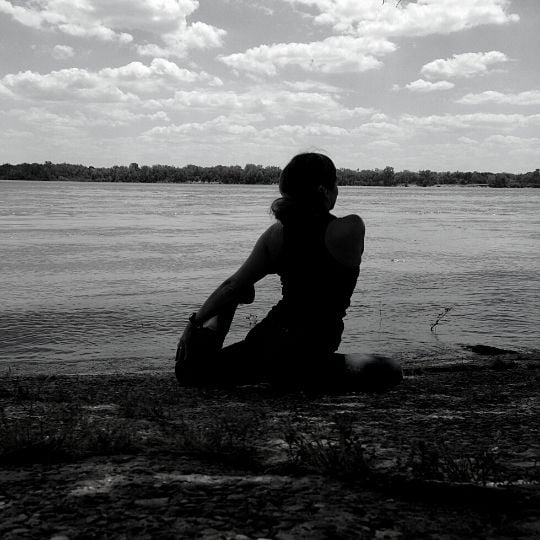 This Australian-based blog contains fantastic yoga-related wellness content, such as topics on yoga for anxiety and yoga for eating disorders.
Along with her library of free yoga videos, Kassandra's blog is full of yoga education and tips, including yoga pose suggestions and stretch recommendations.
A yoga blog that features topics that can help you deepen your love for yoga and the yoga lifestyle. Bookmark this blog!
Sure, you know this company by it's yoga brand, but did you know it also has a blog? The regularly updated content is worth checking out.
This blog offers some great blog content on topics like yoga, meditation, fitness, and sleep. Definitely worth a visit if you're looking to add some new yoga reads to your list.
Obviously, I'm biased, but I think Naked Earth Yoga's Biz of Yoga Blog is loaded with awesome content for new yoga teachers, aspiring yoga teachers, or yoga entrepreneurs who want to grow their businesses. Check it out. 😉
Learn How to Launch Your Own Yoga Blog
If this yoga blog list makes you want to start your own blog, or you're wondering right now, how do I become a yoga blogger, you can learn how to get started in How to Start a Yoga Blog.
Other related posts you may LOVE