It's an understatement to say that digital marketing is important for your yoga business. Today, digital marketing is critical for business success. And not just for small businesses, either.
It may seem intuitive to think that if you want to grow your yoga business, you need to leverage the online landscape. However, not everyone is on the same page. Or equally tech or social media savvy to know how to pull off digital marketing with ease.
And not everyone thinks they have time to spend online, especially on social media.
However, with 72% of the American public using some form of social media, digital marketing is too important to miss out on.
Plus, the importance of digital marketing to grow businesses is only going to increase worldwide. In 2020, over 3.6 million people worldwide used social media. This number is expected to grow to 4.41 billion in 2025.
Let's take a closer look at why digital marketing is important for your yoga business success and what you steps you can specifically take right NOW to grow your yoga biz.
Are you ready?
Affiliate Links Disclosure: Naked Earth Yoga is reader-supported. When you buy through links on our site, we may earn an affiliate commission at no added cost to you. Thank you for reading. You can read the full privacy policy here.
What is Digital Marketing?
In its simplest form, digital marketing, also referred to as online marketing, is using the Internet and digital communication to promote a business or brand.
Think email newsletters, social media, like Instagram, and Facebook or Google advertising. And think even further to include digital communication, like text messages.
The ultimate aim of digital marketing is to get prospective customers to respond to a call to action. In other words, digital marketing is the communication of brand information to prospective customers with a goal of getting that information to convert (i.e. lead to conversions).
For example, this might look like a person clicking on a link and buying a product, signing for an email list, registering to obtain a free download like my 50+ yoga niche guide, or opening an email campaign that arrives in their inbox.
General Advantages of Digital Marketing
Some of the pros of digital marketing include:
Getting your message to reach your ideal clients, students, or customers
Cost effective
Easy to DIY or bootstrap digital marketing (a big plus for start-ups and small biz owners)
Saving money by targeted strategy
Reaching people ANYWHERE
Brand engagement and follower loyalty (e.g., social media allows you to interact directly with your ideal customers)
Can analyze efforts, analytics, and pivot strategy as needed
Disadvantages of Digital Marketing
There is a learning curve to digital marketing. It takes time.
For example, it takes time to learn how to get your yoga website ranked well on Google Search. Building a yoga blog takes serious commitment. It takes time to learn how to write effective content for your biz, like how to get a yoga blog to go viral. However, starting a blog is more than doable and is a powerful marketing tool.
It also takes time to get social media accounts opened, built, and curated across popular social platforms. For example, you also have to learn how to plan content to maximize engagement.
Additionally, it takes time and money to test marketing efforts to analyze analytics and results, and to pivot when you aren't getting results with a strategy (or change strategy altogether).
READ MORE: How to Start a Yoga Blog, Step-By-Step
DIY Digital Marketing
Thanks to the accessibility of online tools and social media platforms, yoga teachers can easily and affordably take a do-it-yourself (DIY) approach to digital marketing. Of course, teachers can also outsource marketing, or hire virtual assistants or marketing companies to do the lifting for them.
How Digital Marketing Can Help Yoga Teachers
Some of the key benefits of digital marketing for yoga brands:
Increased Website Traffic (Visitors, Prospective Students + Clients)
More Social Media followers
Increased YouTube viewers
Get Classes + Yoga Offerings noticed, like workshops and retreats
Increased Registrations + Sign-ups
More conversions, More Yoga Services and Products Sold
Digital marketing can also help a yoga teacher become more competitive as a business or get established as an expert in a particular yoga niche.
Ultimately, a digital marketing strategy can take you from surviving to thriving. If you want to ditch a corporate career or launch a new career as a yoga teacher, leveraging the Internet can help them succeed.
Read More: How to Grow a Six-Figure Yoga Business
How to Get Started with Digital Marketing – Specific Steps for Yogis
Come up with a digital marketing strategy for your yoga business. Spend time thinking about how you will leverage the online world to achieve your business goals.
Choose your marketing channels. This may include social media, digital advertising (e.g., Instagram Ads, Google Ads), paid influencer marketing, and email marketing. You'll want to get the right marketing mix to most effectively promote your brand, services, and yoga product.
Additionally, you can take these specific steps:
1. Don't Delay.
Build your online presence now. Even if you're still in a yoga teacher training program, now is the time to start growing your online presence. Set up your Instagram and other social media accounts. Focus on building high quality content. Close any accounts or don't open new ones on social platforms that don't resonate with you. For example, if you feel strongly against using TikTok, don't grow your business there!
And, don't forget to build your website or blog. To learn how to build a yoga blog step-by-step, read my yoga blog guide.
If you're not convinced that you need a blog or have the time for one, read these important reasons why you need a blog for your business.
2. Research.
Where are your ideal students, clients, and customers hanging out online? You need to find them and understand their habits. Think about demographics, patterns, and interests. Get to know them. Engage with them. Follow your target audience back when they follow you on social media, leave engaging comments, and interact with them.
Seek out your competitors and find mega yoga influencers. Analyze what they are doing. What are they doing right? How are they engaging their audiences? And how do they get their messages out? How can you do it all better?
3. Set a budget.
How much will you spend on your business marketing strategy? The beauty of the digital world is that you can do a lot of business marketing for free or almost free. However, if you are looking to quantum leap your business and take it to the next level, you'll have to invest financially in marketing. This might look like paid advertisement campaigns, investing in an SEO expert or course to optimize your website or blog, or paying to upgrade your email marketing list.
PRO TIP: To accelerate your email marketing list growth, learn how to create a free, high-quality freebie that your audience will love.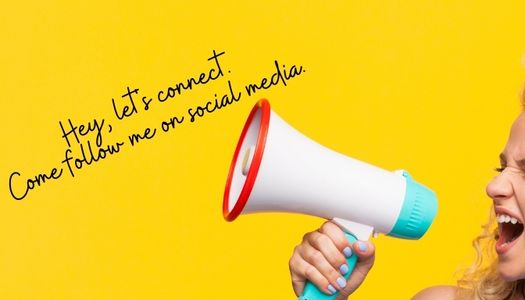 Share Your Perspective. What are your thoughts on digital marketing? Is digital marketing an important part of your small business?