Do you dream about starting your own home-based yoga business? If you are passionate about yoga, yoga teaching, and want to start your own business from the comfort of your home, now is the perfect time to launch your yoga biz.
From teaching yoga online to yoga content creation for publication on social media networks or YouTube, you can make your yoga dream or passion come true.
In this guide, discover ideas, instructions, and tips to take your yoga idea from launch to wild success.
Affiliate Links Disclosure: Naked Earth Yoga is reader-supported. When you buy through links on our site, we may earn an affiliate commission at no added cost to you. Thank you for reading. You can read the full privacy policy here.
Benefits of Starting a Yoga Business
Creating and operating a yoga business from home is now easier than ever, thanks to online tools, resources, and student/client/consumer mindset shift toward the acceptance of online fitness training, thanks to the Pandemic.
You can grow a yoga business at home that gives you financial freedom, sustainable income, and work-life balance. But don't be fooling into thinking that a home grown yoga business limits you to staying at home! Depending on your business approach or how you structure your business, you can easily take your yoga business anywhere. Think digital nomad lifestyle.
Monetizing Your Yoga Business
Sure, you could actually run a yoga business at home, as in have a home yoga studio where students and clients come to your home. However, there are SO many more ways to make money from a home-based yoga business. And ways that won't require you to give up your privacy at home.
Multiple Streams of Revenue
In 7+ Ways to Make Money as a Yoga Teacher, I cover a number of ways to monetize your yoga business. Ultimately, as a yoga teacher you can generate income through multiple revenue streams. If you are determined to grow a wildly successful yoga business, you will want to consider multiple ways to make money from home. For example, some yogis become brand ambassadors for additional annual income or enter into affiliate marketing relationships with brands they like.
LEARN MORE: 12 Best Affiliate Marketing Programs for Yoga Teachers
Content Marketing
One of the biggest ways to make money from home is by creating online, digital content. Content marketing is HUGE right now. It's essentially strategic marketing and high quality content delivery to a specific niche or defined audience.
One form of content creation as a home-based yoga teacher is to create online yoga classes. This might look like creating pre-recorded, downloadable, or live teaching content. For example, you might teach yoga online through Zoom, create your own virtual yoga studio using one of the best online teaching platforms, or create your own YouTube channel. Think Yoga with Adriene style. 😉
Beyond asana practice or physical yoga practice classes, you might also create yoga content that in the form of educational workshops or other yoga study curriculum, like ebooks.
In addition, you might leverage social media and create yoga content, like Instagram Reels, posts, or blog posts. Using your iPhone, iPad, or computer and an Internet connection, you can easily set up social media account profiles on your favorite social platforms.
You can also create digital content that you can sell, such as through membership like Patreon, as well as sales funnels to digital or physical goods or services.
How to Start a Yoga Business from Home
Start Practicing Yoga
If you want to launch a career as a yoga teacher. You should start developing a consistent yoga practice. Don't wait! Start now on developing a yoga habit and yogic lifestyle. Oh, in case you're wondering, you're never too old or it's never too late to start practicing yoga or to become a yoga instructor.
Get Certified as a Yoga Teacher
To teach yoga, you'll definitely want to get certified as a yoga teacher. READ MORE: To learn how to become a yoga teacher, read my How to Become a Yoga Teacher Guide. Of course, once you're certified, there are many other things you'll need to do to shore up your professional certification, like consider yoga teacher insurance and CPR training.
Find Your Ideal Client
To create a wildly successful yoga business from home, you should focus your marketing and content creation strategies to consider your ideal client. Honing in on an ideal student or target audience is much more efficient and effective than casting a broad, wide net and hoping to land business.
You can learn more about how to find your ideal client and how to create a yoga niche in my FREE Yoga Business Niche Guide.
Create Your Brand
Starting your own home-based yoga business means that you'll need to take time to think about your business structure, your business name, logo, marketing material designs, learn how to build email marketing lists, website domain name, and business strategy.
Business Strategy
Though starting a business from home may seem like a casual or less formal undertaking because its from home, there's nothing casual about the process. This is especially so if you want to create a sustainable, 6+ figure yoga business income.
Starting and growing a yoga business from home requires consistent effort and hard work. Want to know more about this? Read the #1 Secret to Yoga Business Success.
But ultimately, with a solid business strategy, the hope is that you can eventually work hard, but play even harder with your yoga business. And not work teaching 13 hour days in a studio. The idea is that creating a yoga business from home allows you to live life on your own terms, and have financial and personal freedom to live a life of your dreams.
The Yoga Business plan
Regardless of whether you launch your yoga business from your dining room table or an office downtown, it will serve you well to spend time creating a yoga business plan.
Think of the plan as the foundation of your business.
A business plan can serve as a guiding framework for your company and help you think through your business structure, organization, resources, goals, and competitive strengths and weaknesses.
Typically, there are key areas that business plans cover. Business plans often feature or entertain the following points of interest:
(1) an executive summary, or high level overview of the business;
(2) an overview of business founder or leadership information;
(3) a description of your business, including product or services, the market to be served
(4) legal considerations, such as form
(5) Competitive Analysis – market research
(6) Marketing strategy or planning
(7) Risks
(8) People planning + Business Coordination (e.g., will run this yoga business alone or do you plan to hire teams, freelancers, virtual assistants?)
(9) Pertinent Financial Information / Financial Plan
(10) Applicable charts, diagrams, tables
Why do yoga teachers need a business plan
Business plans aren't just for giant corporations. Yes, even home-based yoga businesses managed by a sole yoga teacher can benefit from having a business plan. A business plan can help with long-range vision and help a teacher or business owner find clarity when things get murky or challenging.
Benefits of a business plan
Provides an executive summary or broad overview of the company, as well as a detailed description that provide ongoing structure
Gives clarity to your mission + purpose
Outlines goals + resources required to achieve them
Highlights a business timeline, including goal targets and expectations
Gives perspective into competitive advantages and analysis
Provides an overview of the company's growth trajectory
Enables tracking of business growth + progress on goals
Empowers business owners to plan for change, risks, and company sustainability
Useful to have on hand to achieve funding, apply for loans, business or teacher scholarships, or grants
Email Marketing Lists
To build and grow a yoga business from home, you'll definitely want to add email marketing to your to-do list ASAP! Learn why yoga teachers need an email marketing list in Reasons Why Yoga Teachers Need a Mailing List. Don't miss this step!
Yoga Business Website
As a yoga business owner you absolutely need a blog. You can't rely on social media, otherwise known as RENTED SPACE, to grow or sustain your online presence. So, that means you need your own business website. Your own domain name. Think "www.yourbizname.com."
In my blog post How to Start Your Own Yoga Blog, I explain in detail why you need a yoga business website. Importantly, I also explain the difference between a website and a blog. Definitely, take time to read that article if you aren't sure about the difference between a website and a blog–or what they can do for your yoga business.
Yoga Blog
Sometime soon after you decide to start a yoga business from home, you'll want to start a blog. A blog is a highly valuable marketing tool for business growth and awareness. For example, a blog can help your business rank higher on Google, so you reach more yoga students and clients.
You can learn how to DIY your own yoga blog with my FREE How to Start a Yoga Blog Step-By-Step Guide.
If you aren't 100% convinced that you need a yoga blog, definitely take time to read these 6+ Incredibly Important Reasons to Blog.
SHARE THE LOVE!
If you loved this post and found it helpful, please share the love. Tweet it. Pin it. And be sure to follow me on Instagram.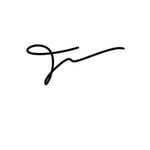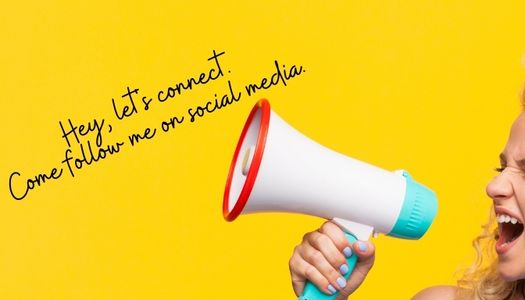 Your Turn: I'd love to hear from you! What are your thoughts on how to start a home-based, yoga business from home? Did you start your yoga business from home? Do you work primarily at home now to grow your yoga biz?